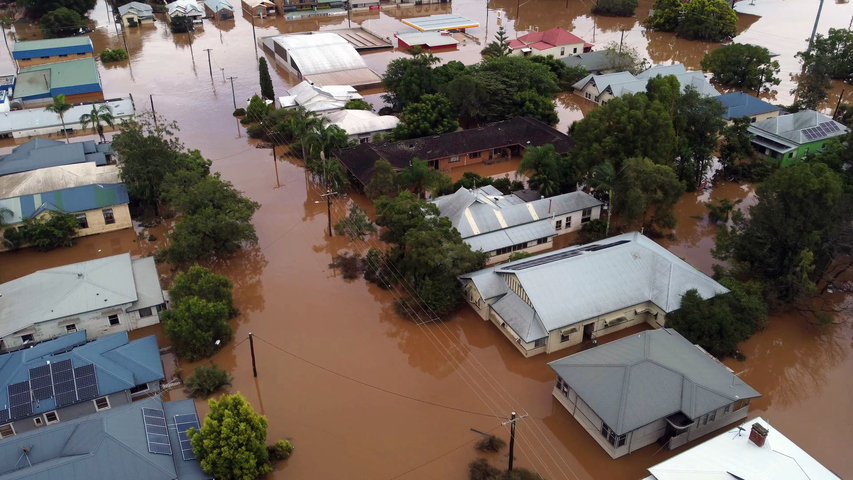 After three successive La Niñas, there are strong signs that the latest La Niña is quickly waning and will release its grip and move towards neutral in its effect on Australia in the second half of summer into autumn, as the previous two did.
This means we can expect an end to the relentlessly wet weather which has lashed large parts of Australia in recent summers, and for much of 2022 – with a return to drier, potentially warmer conditions as we move through summer.
How do we know this? The chart below tells you most of what you need to know.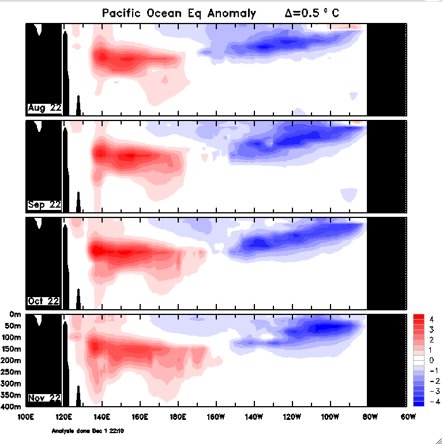 The chart shows an ocean pattern called the Kelvin wave – which moves across the Pacific underneath the surface of the ocean – transporting the warmer-than-usual water that we've had in Australian waters back into the central Pacific.
At the same time, this is causing the colder waters in the eastern Pacific to retreat, slowly shutting down the cycle.
In simple terms, as those red blobs move west (or to the right of the chart), the effects of La Niña become less pronounced.
Why does warmer water moving away from our region signal the end of La Niña?
Because warm-than-usual water near Australia is La Niña's fuel.
If you go back to the La Niña explainer piece which we wrote in September 2022, we told you that La Niña occurs when:
The temperature contrast that develops across the equatorial Pacific Ocean supports stronger trade winds blowing from east to west across surface of the Pacific.
These enhanced trade winds cause warmer-than-average water to pile up on the western side of the equatorial Pacific Ocean and cooler-than-average water to form in the central and western equatorial Pacific.
…click on the above link to read the rest…