In August, Meta CEO Mark Zuckerberg admitted on the Joe Rogan podcast that the FBI approached the company warning of "Russian propaganda" shortly before the Hunter Biden laptop story broke at the NY Post.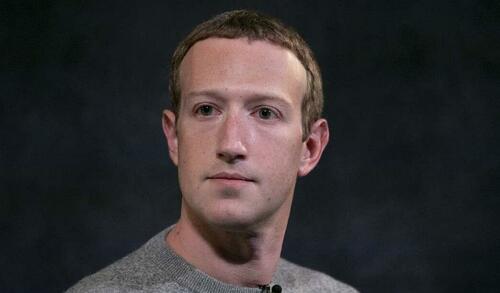 "Basically, the background here is the FBI, I think, basically came to us– some folks on our team and was like, 'Hey, just so you know, like, you should be on high alert…  We thought that there was a lot of Russian propaganda in the 2016 election. We have it on notice that, basically, there's about to be some kind of dump of that's similar to that. So just be vigilant," Zuckerberg told Rogan.
Now, leaked documents provided to The Intercept reveal that government collusion with big tech goes much deeper.
The effort began in 2018, after former President Donald Trump signed the Cybersecurity and Infrastructure Security Agency Act in the wake of several high-profile hacking incidents, forming a new wing of DHS devoted to protecting critical national infrastructure.
The Department of Homeland Security is quietly broadening its efforts to curb speech it considers dangerous, an investigation by The Intercept has found. Years of internal DHS memos, emails, and documents — obtained via leaks and an ongoing lawsuit, as well as public documents — illustrate an expansive effort by the agency to influence tech platforms.

The work, much of which remains unknown to the American public, came into clearer view earlier this year when DHS announced a new "Disinformation Governance Board": a panel designed to police misinformation (false information spread unintentionally), disinformation (false information spread intentionally), and malinformation (factual information shared, typically out of context, with harmful intent) that allegedly threatens U.S. interests…
…click on the above link to read the rest…