Putin is done playing around.
Two days after Russia indefinitely halted nat gas supplies via the Nord Stream 1 pipeline for the amusing reason that there was an "oil leak" (shown below)…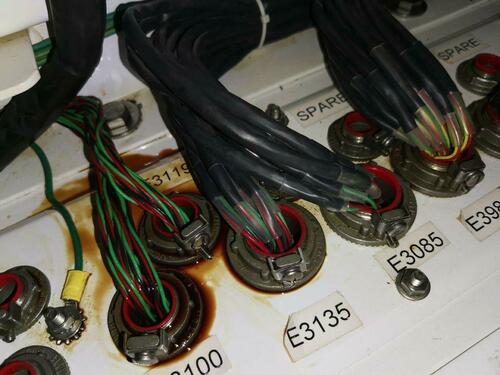 … on Monday Russia finally admitted what everyone has known since February – namely that it has weaponized commodities in response to the West's weaponization of currencies (as Zoltan Pozsar has said all along),when the Kremlin said that Russia's gas supplies to Europe via the Nord Stream 1 pipeline will not resume in full until the "collective west" lifts sanctions against Moscow over its invasion of Ukraine.
Putin's spokesman, Dmitry Peskov, blamed EU, UK, and Canadian sanctions for Russia's failure to deliver gas through the key pipeline, which delivers gas to Germany from St Petersburg via the Baltic sea.
"The problems pumping gas came about because of the sanctions western countries introduced against our country and several companies," Peskov said, according to the Interfax news agency. "There are no other reasons that could have caused this pumping problem."
Peskov's comments were the most stark demand yet by the Kremlin that the EU roll back its sanctions in exchange for Russia resuming gas deliveries to the continent. It also confirms that Russia no longer needs to pretend it needs to export commodities to Europe – after all it has more than enough demand in China and India – and is willing to give Europe just enough to rope to… well, you know the rest.
On Friday, Gazprom said it would halt gas supplies through Nord Stream 1 because of a technical fault, which it blamed on difficulties repairing German-made turbines in Canada…
…click on the above link to read the rest of the article…