With millions of German facing a painful freeze in the coming months, a winter gas surcharge, which will come into effect in October for German households and businesses, was set at 2.4 euro cents per kilowatt hour on Monday, DW reported on Monday.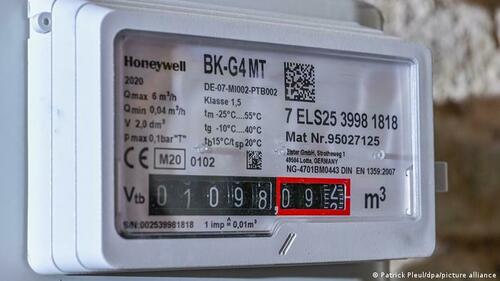 Gas prices have been driven by German sanctions on Russian gas, prompting market concerns about energy security and also shortfalls in deliveries in some cases.  And while so far, consumers have been largely shielded from the increases, with companies unable to pass on their increased costs, all that is about to change. 
"It will get more expensive — there is no getting around that. Energy prices continue to rise. But: we are already unburdening citizens to the tune of €30 billion," Chancellor Olaf Scholz said on Twitter on Monday, soon after the announcement. "And we are working on a further relief package. We will leave nobody alone with these increased costs." 
The decision on the amount of the levy fell to the company charged with overseeing and coordinating the German gas market, Trading Hub Europe.  The stated aim of the levy is to cover around 90% of the additional costs incurred by gas providers who are now paying higher prices to secure gas, in some cases from new sources other than Russia.
Just under half of German households are heated using gas, the most popular method by far in the country. German dependence on Russian gas has become notorious this year amid the war in Ukraine, both for household power and for industry.
Government seeks sales tax exemption
Finance Minister Christian Lindner has already said he aims to soften the blow by appealing in Brussels for the right to waive sales tax on the new gas levy…
…click on the above link to read the rest of the article…