Some were quick to mock repo guru and former NY Fed staffer Zoltan Pozsar when he warned that the unexpected western blockade of Russia had the feel of a Lehman weekend, because virtually nobody had any idea what the forced exclusion of  a G-20 economy from the global financial system would lead to. In fact, just yesterday Jerome Powell admitted that he had not been consulted, suggesting that arguably the most momentous financial decision in modern history has made without consulting the single most important financial person in the world.
However, it appears that while Pozsar may have been ahead of the curve, as usual, he was not wrong, and today the all important FRA-OIS indicator of interbank funding stress (and money-market risk) is surging, and at last check was above 37bps, up a whopping 12 pts…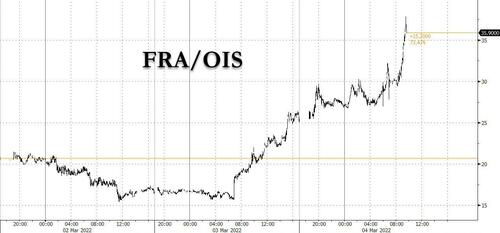 … amid relentless selling in March 2022 eurodollar futures with the contract off session lows but remains cheaper by around 10bp on the day, with some speculating that at least some funding markets are starting to grind to a halt.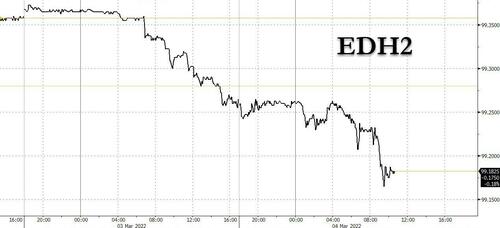 One can argue that while Powell and the Fed may be oblivious to the ongoing collapse in stocks, which they view as overvalued and as having enough buffer to drop especiallyhe is closely watching every uptick in this most critical stress indicator.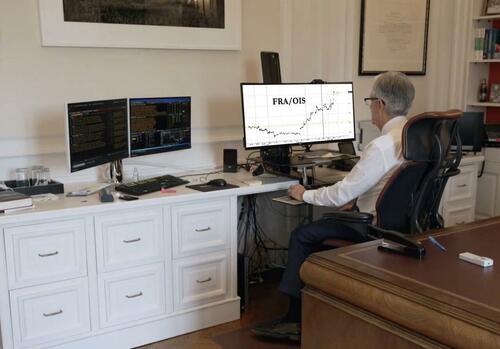 A very quick primer on this all important spread:
What is FRA? A forward rate agreement is a deal to swap future fixed interest payments for variable ones, or vice versa. The key rate for U.S. markets is the three-month London interbank offered rate, or Libor, in U.S. dollars…
…click on the above link to read the rest of the article…