Update (1800ET): As expected – all hell breaks loose in global markets as futures open…
US equity futures are down 3% at the open – erasing all of Friday's melt-up…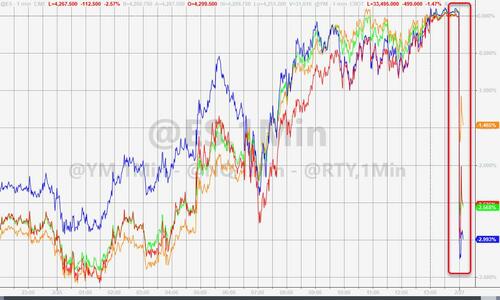 The Euro is plunging…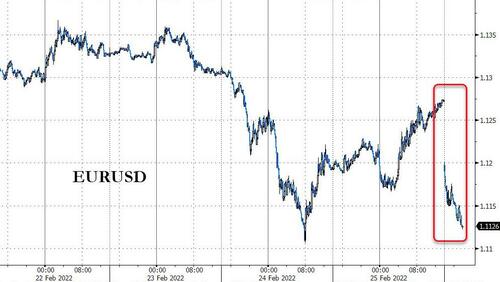 Bitcoin was already sliding into the open…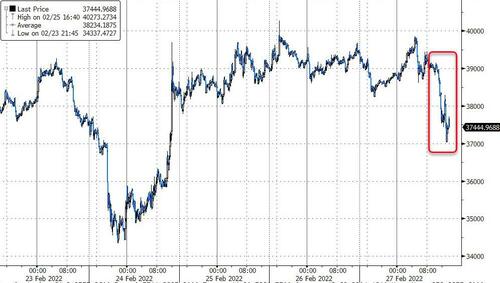 Treasuries are bid…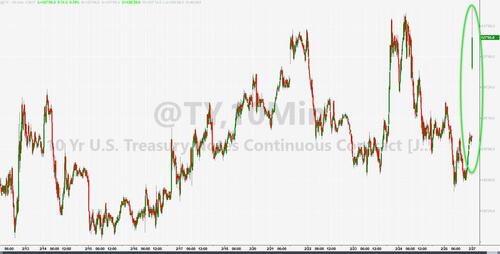 Which implied 10Y Yields are down around 10bps…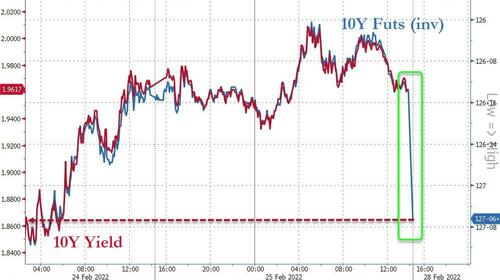 Gold is also soaring…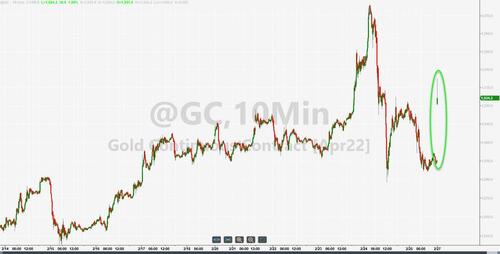 As is palladium, and crude oil prices are shooting back up to last week's highs…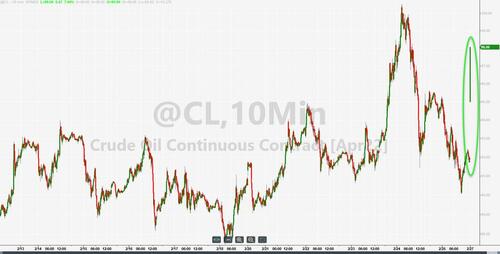 So is tomorrow 'Lehman' or '1987'?
*  *  *
As we detailed earlier, a great deal has changed for Russia (and Ukraine) since the close on Friday and traders are bracing for chaotic movers in commodity, bond, and FX markets.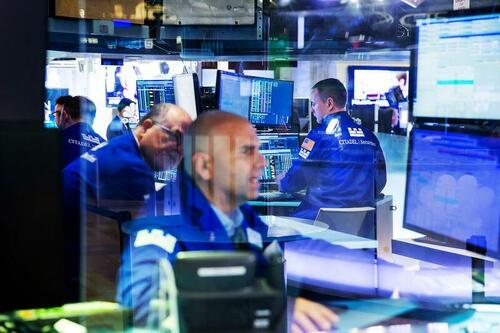 Amid ATMs drying up, Central and Commercial bank sanctions (as well as personal sanctions), and talk of SWIFT-constraints; combined with significant credit ratings downgrades, capital flow from Russian assets could accelerate fast as we suspect most traders will live by the 'Margin Call' maxim of "be first, be smarter, or cheat" and sell-first before asking questions (despite some potential silver lining from talk of Ukraine being willing to talk).
As Bloomberg reports, sanctioning Russia's central bank is likely to have a dramatic effect on the country's economy and its banking system, Elina Ribakova, deputy chief economist for the Institute of International Finance, said before the latest round of penalties was announced.
"This would likely lead to massive bank runs and dollarization, with a sharp sell-off, drain on reserves — and, possibly, a full-on collapse of Russia's financial system."
S&P Global cut Russia's credit rating one notch to BB+ (and Moody's said it was reviewing for a potential downgrade, which could take Russian debt into junk). Additionally Ukraine was also downgraded to CCC from B.
The economic impact of the various sanctions are significant…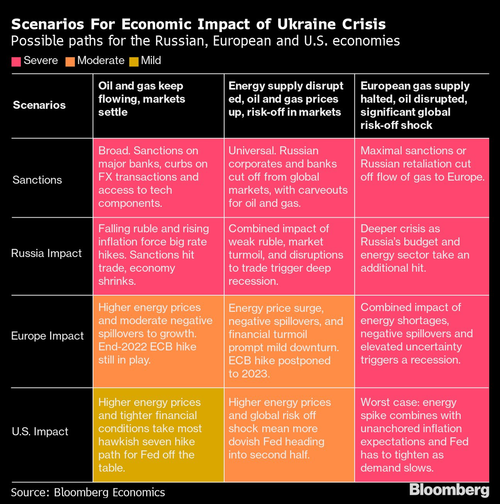 …click on the above link to read the rest of the article…