In the history of the world, German electricity prices have never been higher…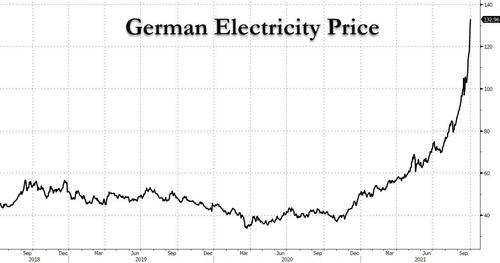 … and if what just happened at the Steag Bergkamen-A electric plant is any indication, they are about to get a whole lot higher.
According to Bloomberg, the global energy crisis has forced a German electricity producer to halt a power plant after it ran out of coal.
Steag GmbH – which operates six large-scale hard coal plants in Germany with an installed capacity of more than 4,000 MW – closed its Bergkamen-A plant in the western part of the country this week due to shortages of hard coal, it said by email.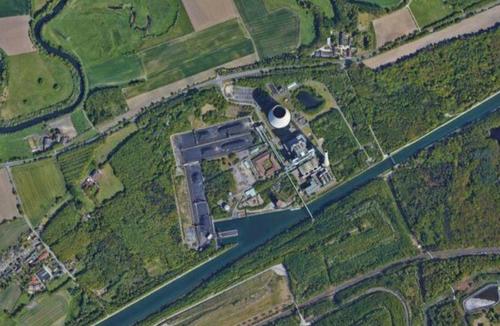 "We are short of hard coal," said Daniel Muhlenfeld, a Steag spokesman. "There is a strong demand for coal per se and secondly, there is a strong demand for transport by barge. And since Bergkamen has no rail connection, there are no logistical alternatives available here."
Steag is also facing logistical challenges as the recovery of Europe's biggest economy fuels demand for river transport. Still the utility is optimistic that the plant will come back online "quite soon." The Bergkamen-A plant was halted four times in September for as many as six days at a time due to external factors, according to filings. Three other German coal plants were halted on Friday for maintenance.
"We are dealing with a double bottleneck." Muhlenfeld said. "This is not a specific problem for Steag but a common problem for nearly all owners of hard coal-based power plants these days."
…click on the above link to read the rest of the article…