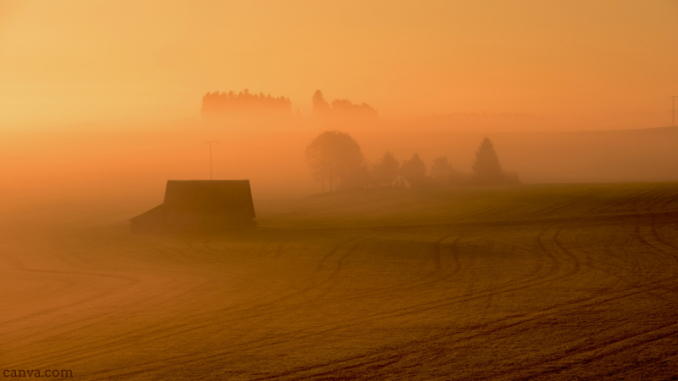 Are we beginning to see carbon – the fundamental building block of all life – as a pollutant? Instead of demonising carbon as a cause of climate breakdown, we need to restore balance in the natural carbon cycle that has been disrupted by the use of artificial fertilisers. In advance of his upcoming series on farming within planetary boundaries, Stuart Meikle offers a primer on the complex role of carbon in our soils. 
Carbon is everywhere, in us humans, in all animals, birds and aquatic life, in all plant life, in the soil, be it alive or dead, and in the atmosphere. With the agenda increasingly dominated by Climate Change, we could, however, be forgiven for thinking that the only carbon that counts is in the atmosphere. We even count other greenhouse gases, which may not even contain carbon (like nitrous oxide), in terms of carbon (dioxide) equivalents.
As a consequence, are we beginning to see carbon, the fundamental building block of all life, as a pollutant?
In recent months, building upon other published articles, some of which appeared also on the ARC2020 website, I have been researching and thinking about what sustainable food systems look like. They start with the soil. And that becomes more apparent when one considers artificial fertilizers in the context of fossil fuel availability, their physical availability, and their propensity to pollute and emit. Agriculture is beginning a whole new ball game.
When it comes to understanding the vital plant-soil-plant interactions, I would highlight the work of three soils specialists: Dr Christine Jones, Dr Elaine Ingham and Jon Stika. And there are many others…