We believe the U.S. is walking into the early stages of the Fourth Turning, a subject entertained below. In this note we break down the ideal 2020-2030 portfolio and why it is so different from the 2010-2020 vintage. Above all, by now it should be clear to a five year old; Global Central Banks are working together in a dollar containment regime. With conviction, we laid out this thesis a year ago (April 2020) in our "Lessons from Omaha" and it became the foundation under our overweight positioning in commodities, global large cap value, and emerging markets.
The good news is, the commodity cycle is still in the early innings.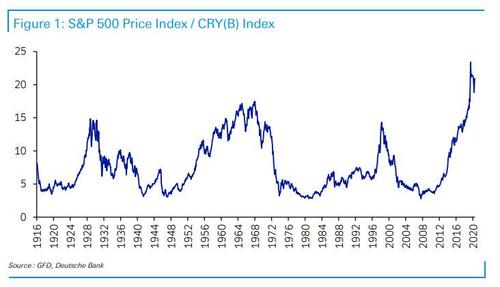 There are trillions of U.S. dollars married to deflation bets (fixed income bonds and tech stocks) and the lawyers are writing up the divorce papers as we speak. Unintended consequences are popping up weekly, the latest variety points to a significant labor shortage developing in the U.S. with colossal side effects moving our way.
It's going to be hilarious. Just when the last economist threw in the Phillips Curve towel, wrote the long winded obituary it will come roaring back to life. Wage inflation is about to explode, and this sword is swinging in the direction of profit margins.
Above all, the Fed is staring down the barrel of  runaway inequality, inequality that the Fed itself has created. The American Dream just isn't the 1950s-2000s bright blue, a touch of grey has moved in forging left wing populism. If you listen carefully to U.S. Treasury Secretary Janet Yellen and Fed Chair Jay Powell, they are focused on U 6 unemployment near 11% and the 9 million Americans who have left the Non Farm Payrolls since January 2020.
…click on the above link to read the rest of the article…