Emails expose the BC force's previously unknown purchase, which broke rules. Critics worry about privacy, racial profiling and false positives.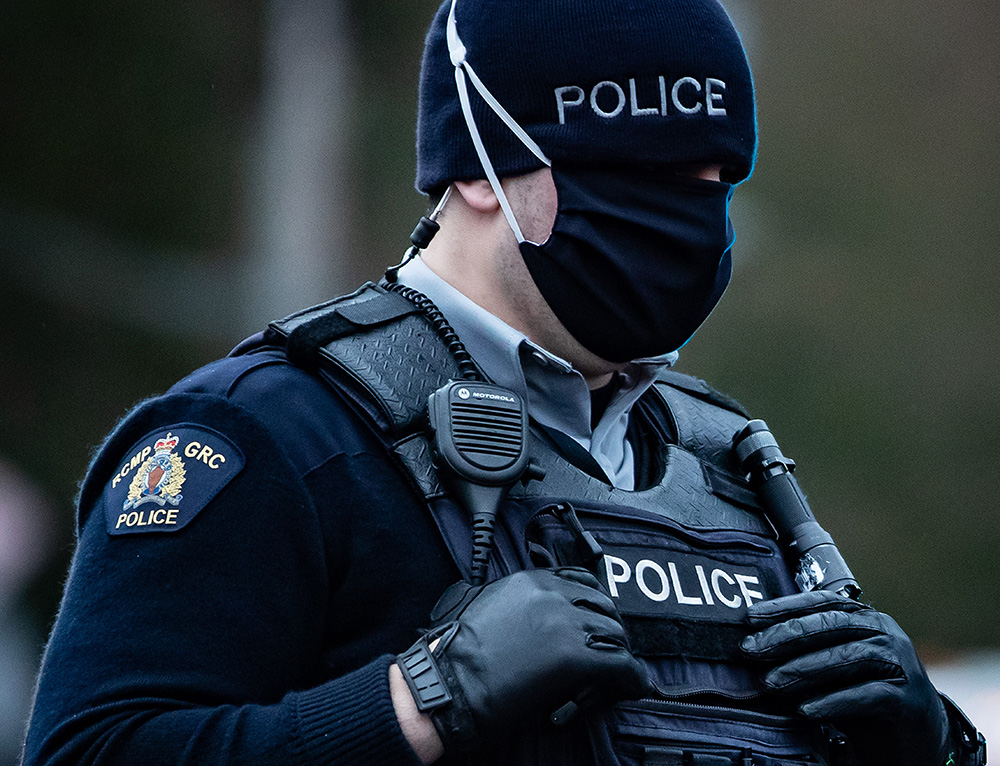 RCMP units in British Columbia broke the force's own rules when they secretly subscribed to a facial recognition service that claims to help identify terrorists, documents newly obtained by The Tyee show.
Internal emails reveal that in 2016 the RCMP became a client of U.S.-based IntelCenter, whose website boasts of a massive cache of images acquired from various sources online, including social media.
IntelCenter offers enforcement agencies the ability to match against more than 700,000 faces the company says are tied to terrorism.
Until now, military, intelligence and law enforcement customers of the firm's facial recognition service have remained secret. The BC RCMP units are IntelCenter's first publicly revealed clients.
To create its software, IntelCenter partnered with a facial recognition tech company named Morpho, later bought and renamed Idemia, which provided biometric services for clients including the FBI, Interpol and the Chinese government.
In documents acquired by The Tyee through access to information requests, the RCMP blanked out its total volume of searches, but the US$20,000 price paid on contracts indicates the force likely purchased thousands of searches annually.
The B.C.-based E Division told The Tyee it bought the software to test its feasibility, and only did so in B.C. The contracts came to an end in 2019, said the BC RCMP. The force's national headquarters said that it currently has no national contracts.
…click on the above link to read the rest of the article…