Advocates want greater oversight as a mapping project identifies more than 170 mines putting waterways at risk.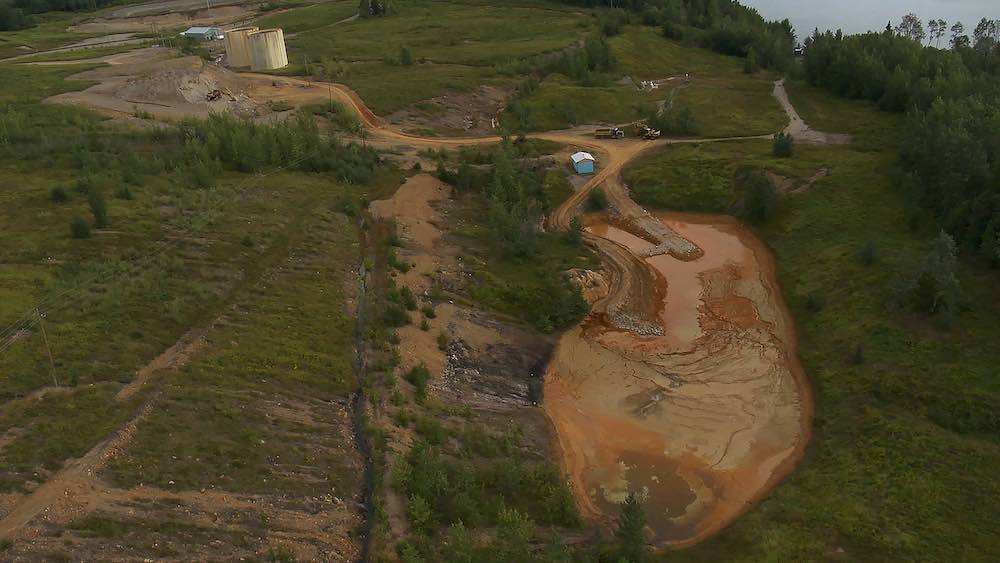 Two closed mines on islands in Babine Lake are leaking dangerous levels of copper that could be damaging the Skeena watershed's most valuable sockeye salmon spawning lake, The Tyee has learned.
In a report due out this week, SkeenaWild Conservation Trust and the Lake Babine Nation say an analysis of monitoring data from mine owner Glencore shows wastewater from the mines has included elevated levels of heavy metals, including copper contamination up to 20 times greater than provincial water quality guidelines.
It's unclear what impact that could be having on Babine Lake's salmon stocks, which account for 90 per cent of the Skeena watershed's sockeye.
But Donna Macintyre, fisheries director for Lake Babine Nation, says there is clearly a threat.
"Does it affect salmon? Obviously, if we're putting discharge into the lake, and we've got zooplankton that the fish depend upon for food, it will affect them," Macintyre told The Tyee.
"We have these guidelines for copper, all of the heavy metals that are discharged into the lake, but they're basically for human consumption. Nobody has really done major studies on fish."
Lake Babine Nation worked with SkeenaWild to analyze data that dates back to the mines' operation in the 1970s. But the research focused on the past 12 years since the start of Glencore's monitoring program at the sites. The studies were done on samples of water, sediment and tissue taken from lake trout and sculpin.
…click on the above link to read the rest of the article…