A minor (G1-class) geomagnetic storm watch is in effect for Jan. 6 as a coronal mass ejection (CME) is expected to strike Earth's magnetic field, according to SpaceWeather.
On Jan. 2, the Sun released a blast of energy that has taken at least four days to reach Earth.
"The fact that it has taken at least four days to reach Earth marks the CME as a slow-mover; the longer it takes to arrive, the weaker its impact will be," SpaceWeather.com said. 
NASA's Space Weather Prediction Center shows the Planetary K-index, used to characterize the magnitude of geomagnetic storms, is already showing the Earth's magnetic field is being disrupted at the moment.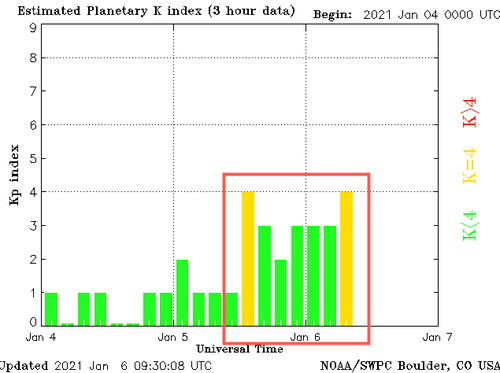 The Sun's highly-charged particles slamming into the Earth's atmosphere should produce auroras.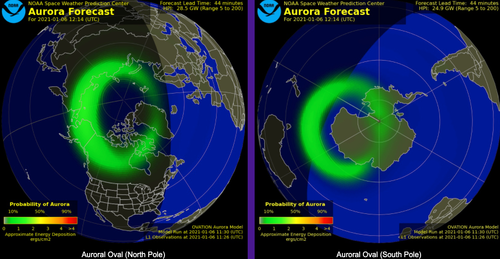 How Solar Storms Disrupt Technology On Earth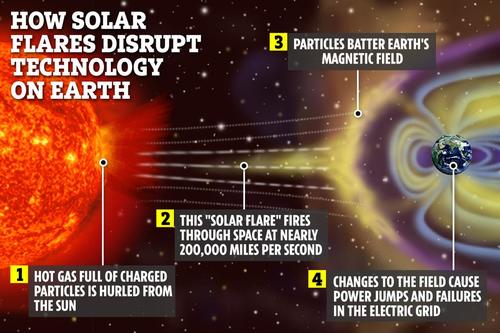 Last month researchers at the National Center for Atmospheric Research discovered that the Sun is about to wake up into a new solar cycle that could make solar storms a regular occurrence, something that may jeopardize the digital economy.