Secretary of State Mike Pompeo has long vowed he'll "do everything" to stop Nord Stream 2, last month indicating the US is building a coalition of countries to fight against it, given Washington sees it as a massive compromise to Russia, giving it leverage over Europe as well as Ukraine.
"From the US point of view, Nord Stream 2 endangers Europe because it makes it dependent on Russian gas and endangers Ukraine – which in my opinion worries many Germans," Pompeo said weeks ago.
On Tuesday the State Department expanded US sanctions targeting companies working on the Russia to Germany gas pipeline. While sanctions already target the specific European companies and their executives directly at work on the project, they've now been extended to include sanctions even on firms upgrading, servicing, or installing equipment on the ships laying the pipeline.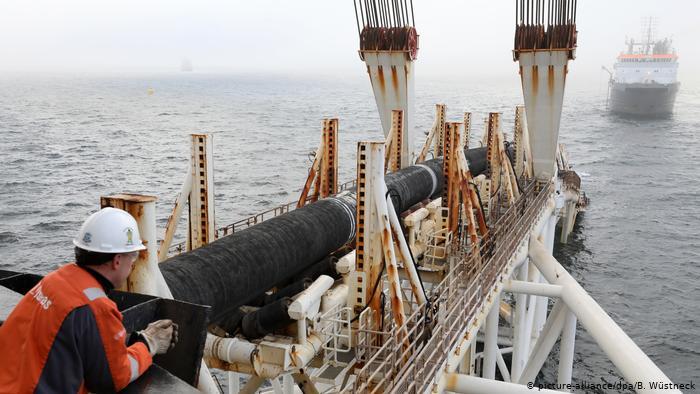 Here's the relevant section on the State Department's updated NS2 sanctions webpage:
"Such activities subject to sanctions pursuant to PEESA (the Protecting Europe's Energy Security Act of 2019) or other authorities may include, but are not limited to, providing services or facilities for upgrades or installation of equipment for those vessels, or funding for upgrades or installation of equipment for those vessels."
There remain some exceptions, however, out of environmental concerns. The State Department says the sanctions "will not apply to persons providing provisions to a relevant vessel if such provisions are intended for the safety and care of the crew aboard the vessel, the protection of human life aboard the vessel, or the maintenance of the vessel to avoid any environmental or other significant damage."
…click on the above link to read the rest of the article…