RCMP have no reason to carry assault weapons or even be at the newly constructed smokehouse, say spokespersons.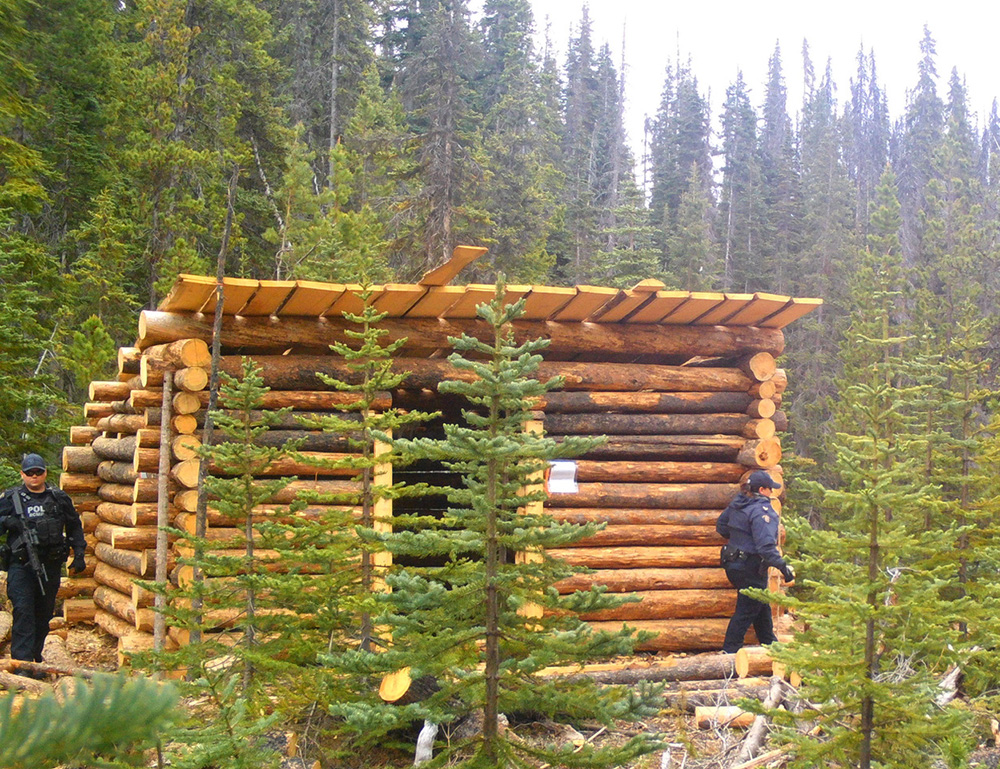 Members of the Wet'suwet'en Nation are challenging RCMP actions on their territory after a security camera captured images of police with assault rifles checking an empty building located deep in the woods.
The building, a smokehouse that will soon be used to process fish, was built this spring at the request of Gidimt'en Clan Hereditary Chief Woos. It is on the Morice River about one kilometre from the Morice West Forest Service Road, not far from the Unist'ot'en Healing Centre where conflict between Wet'suwet'en members and pipeline builders began a decade ago.
The long dispute came to a head in January 2019 when heavily armed RCMP officers enforced an injunction by removing barricades and arresting 14 people opposing the Coastal GasLink pipeline through Wet'suwet'en territory. Earlier this year large RCMP operations again removed barricades and arrested dozens at several camps over five days.
A trail camera installed to monitor the Gidimt'en smokehouse captured two RCMP visits this month, including images of three officers, one carrying what appears to be a semi-automatic Colt C8 assault rifle, surrounding the building.
According to Cpl. Madonna Saunderson, the officers are members of a Quick Response Team assigned to the Community-Industry Safety Office, a remote detachment established to police the Morice West Forest Service Road following the arrests in January 2019.
"The photos being circulated online relate to recent patrols and the check of a newly constructed building which is on the pipeline's right of way and is therefore in breach of the BC Supreme Court injunction order," the statement said. "We understand that CGL has posted a notice on the building advising of this breach."
…click on the above link to read the rest of the article…