The world's worst Putin puppet is escalating tensions with Russia even further, with the Trump administration looking at withdrawal from more nuclear treaties in the near future.
In addition to planning on withdrawing from the Open Skies Treaty and knocking back Moscow's attempts to renew the soon-to-expire New START Treaty, Trump is also contemplating breaking the Comprehensive Nuclear-Test-Ban treaty by conducting the first US nuclear test explosion since 1992, reportedly as an attempt to bring China to the table for joining New START.
Moon of Alabama has already published a solid breakdown of all this, outlining the absence of evidence for the Trump administration's justifications of its treaty withdrawals and explaining why China has nothing whatsoever to gain by signing on to a trilateral New START Treaty. I have nothing to add to this, other than to ask a simple question.Moon of Alabama@MoonofA
New on MoA:
U.S. Threatens New Nuclear Tests To Push China Into A Treaty It Does Not Wanthttps://www.moonofalabama.org/2020/05/us-threatens-new-nuclear-tests-to-push-against-russia-and-china.html …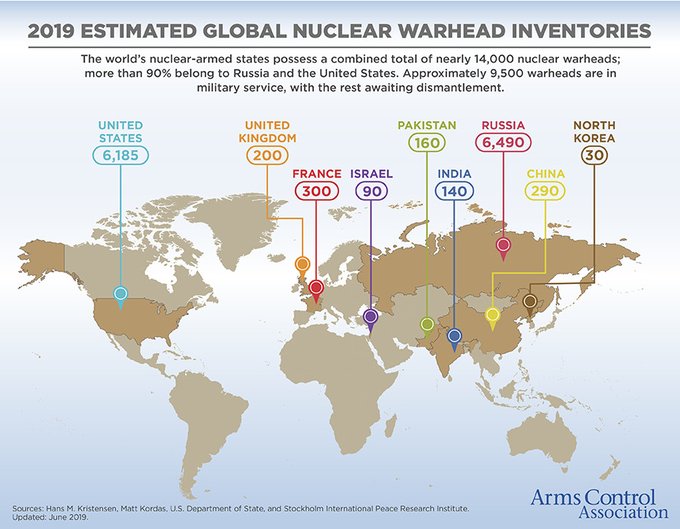 141Twitter Ads info and privacy170 people are talking about this
The question I want to ask is, do you consent to this?
Do you consent to steadily mounting cold war escalations against not one but two nuclear-armed nations?
Do you consent to having a bunch of unseen military personnel rolling the dice every day on the gamble that we won't wipe ourselves off the face of this earth in the confusion and chaos of rising hostilities due to miscommunication or technical malfunction, as nearly happened many times during the last cold war?
Do you consent to a slow-motion third world war where an oligarch-led alliance of powerful nations works tirelessly to absorb new nations into its imperial blob by any means necessary?
…click on the above link to read the rest of the article…