Petrodollar panic?
As tensions between OPEC (cough – the Saudis – cough) and Washington rise over the supply (and price) of oil globally amid a pandemic-driven demand collapse, it would appears President Trump may have just gone 'nuclear'.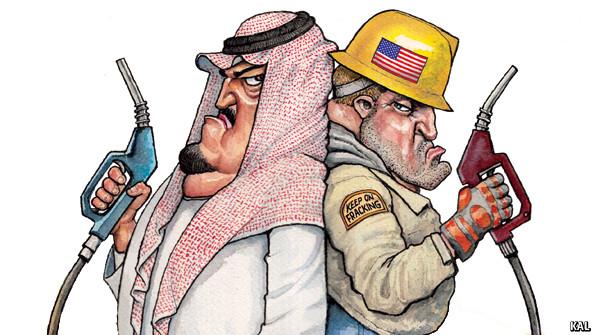 "…there will be blood."
The Wall Street Journal reports that The U.S. is removing Patriot anti-missile systems from Saudi Arabia and is considering reductions to other military capabilities – marking the end, for now, of a large-scale military buildup to counter Iran, according to U.S. officials.
As a reminder, OilPrice.com's Simon Watkins warned last week that President Donald Trump was considering all options available to him to make the Saudis pay for the oil price war as the crash that followed has done significant damage to the U.S. oil industry.
With last month having seen the indignity of the principal U.S. oil benchmark, West Texas Intermediate (WTI), having fallen into negative pricing territory, U.S. President Donald Trump is considering all options available to him to make the Saudis pay for the oil price war that it started, according to senior figures close to the Presidential Administration spoken to by OilPrice.com last week. It is not just the likelihood that exactly the same price action will occur to each front-month WTI futures contract just before expiry until major new oil production cuts come from OPEC+ that incenses the U.S. nor the economic damage that is being done to its shale oil sector but also it is the fact that Saudi is widely seen in Washington as having betrayed the long-standing relationship between the two countries. Right now, many senior members on Trump's closest advisory circle want the Saudis to pay for its actions, in every way, OilPrice.com understands.