Traditional print media was already on the ropes long before the crisis, in competition with exploding alternative forms of digital news and independent platforms, but the coronavirus pandemic and accompanying shutdown of the economy could prove the final death blow.
Bloomberg reports at a moment newspaper staff in cities and towns across the US are being furloughed in huge numbers and increasingly being issued pay cuts that "Local papers are slashing staff and publishing less frequently as the already-battered businesses try to weather the Covid-19 storm. Many either won't survive or will have to drastically reduce their operations."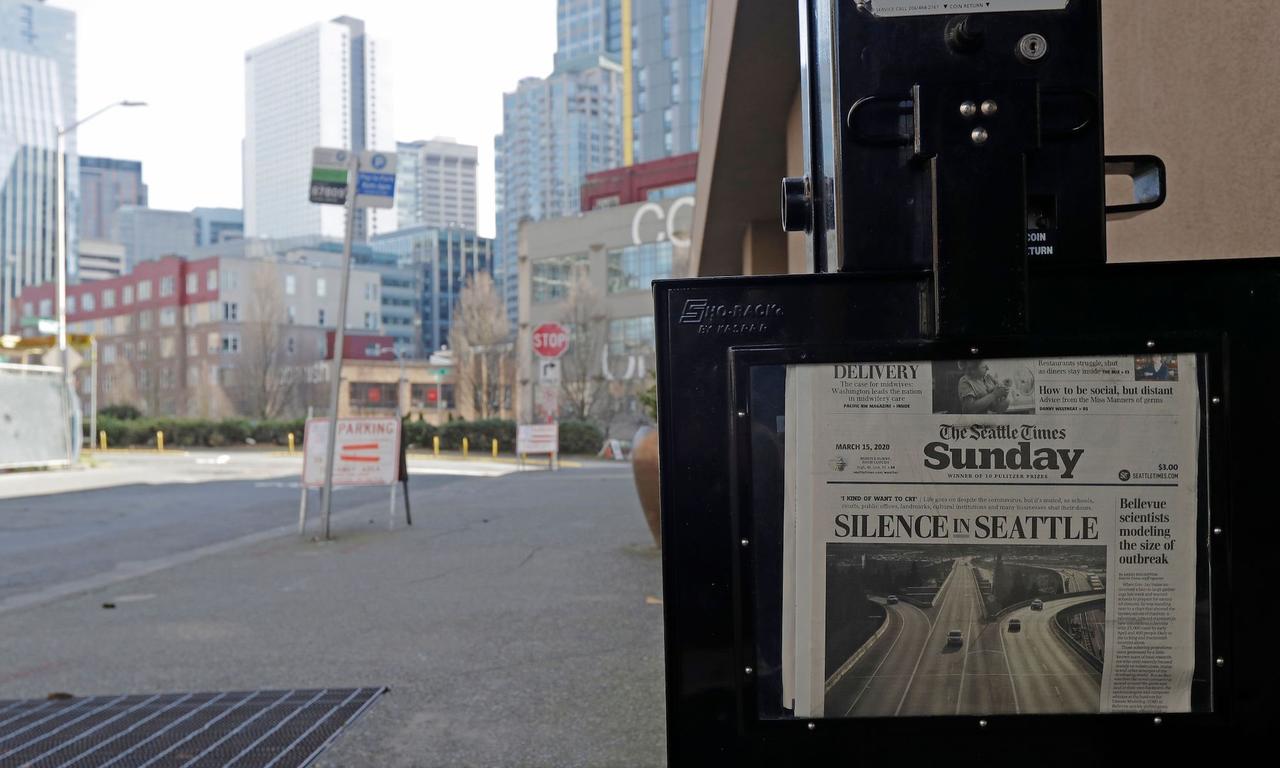 In some cases for those newspapers not yet completely shuttered, it's translating into a rapid transition to digital presence only. Others are going from being daily papers to only delivering print copies twice a week — this also as cash-strapped advertisers and shuttered retail stores are foregoing conventional ads.
"I'm hearing 40% to 60% drops in revenue over the last 30 days," Dean Ridings, chief executive officer of the national trade association America's Newspapers, said. "The advertisers are the local mom and pops, the retailers, the restaurants, who are understandably canceling their advertisements."
Some notable developments strongly suggesting the writing is on the wall:
Recall that Warren Buffett already abandoned the industry in January, selling all 31 daily papers to Lee Enterprises Inc. for $140 million.
Largest American newspaper chain Gannet Co., which owns USA Today along with hundreds of local papers like the the important Des Moines Register, announced this past week it's been forced to slash jobs and furlough workers amid the outbreak carnage.
A recent Buzzfeed headline dubbed the pandemic a "media extinction event." 
BuzzFeed itself announced pay cuts employees through May in order to stave off mass layoffs.
…click on the above link to read the rest of the article…