Just like that the 113 record straight months of employment growth is over with a bang.
While today's payrolls report was expected to be not quite as terrible as the recent initial claims suggested, especially since the March survey week took place around March 13 or ahead of the big shutdown and layoff announcements, it ended up being catastrophic nonetheless, with the BLS reporting moments ago that a whopping 701K jobs were lost in March, 7x more than the 100K expected, and just shy of the worst payrolls prints recorded during the financial crisis.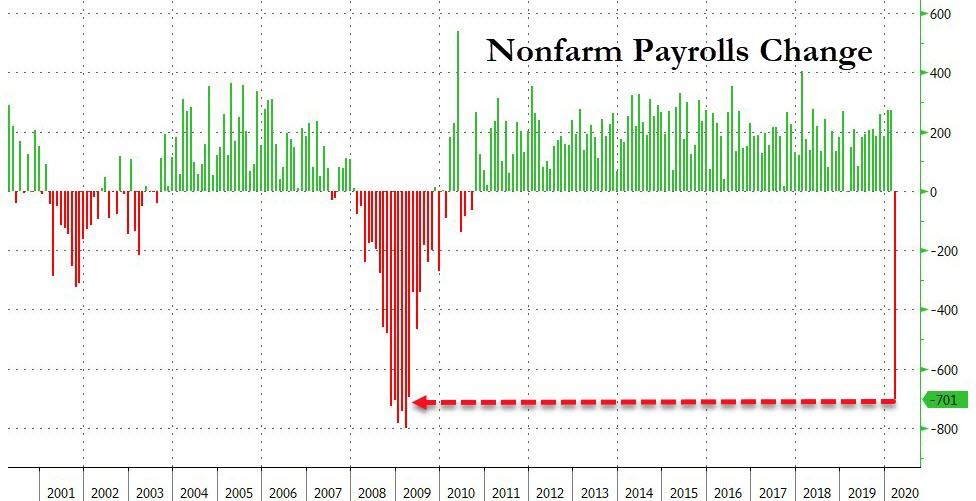 That this happened well before the worst of the cronavirus induced coma hit, suggests that what comes next will be truly biblical. 
For some reason the famous "Taleb Turkey" comes to mind: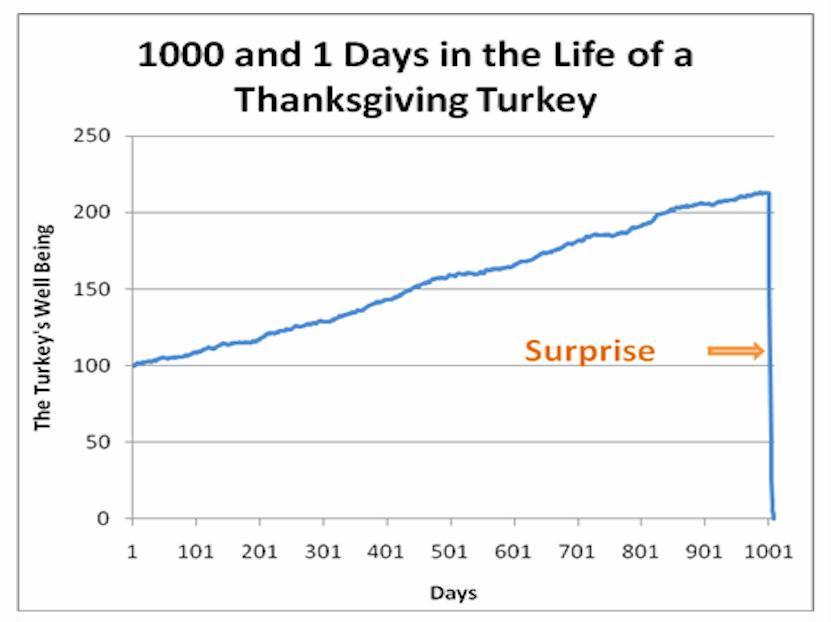 Not like it matters, but there were also revisions: the change in total nonfarm payroll employment for January was revised down by 59,000 from +273,000 to +214,000, and the change for February was revised up by 2,000 from +273,000 to +275,000. With these revisions, employment gains in January and February combined were 57,000 lower than previously reported.
Private sector jobs dropped by 713K (vs Exp. 163K), with almost all the drop the result of a record collapse in service-providing jobs.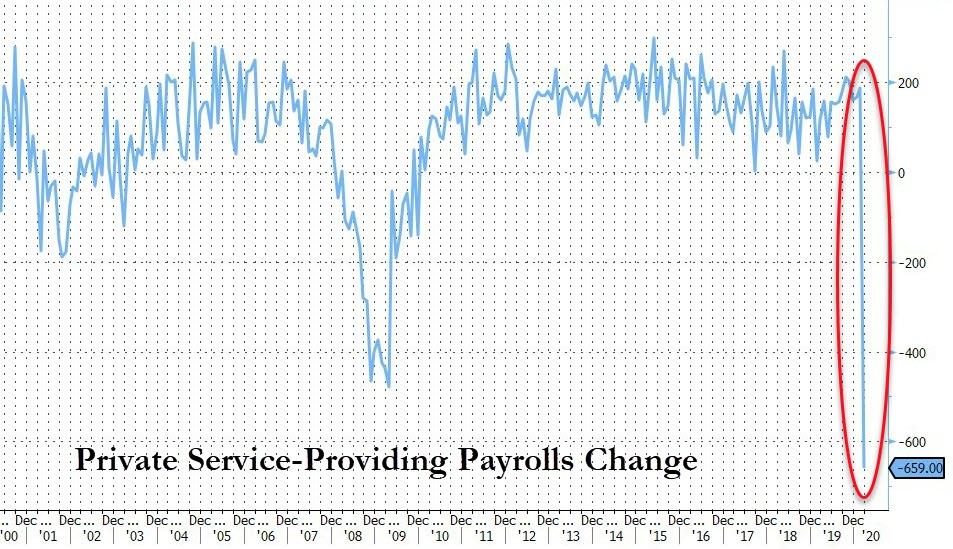 And of all service jobs, leisure and hospitality were hardest hit: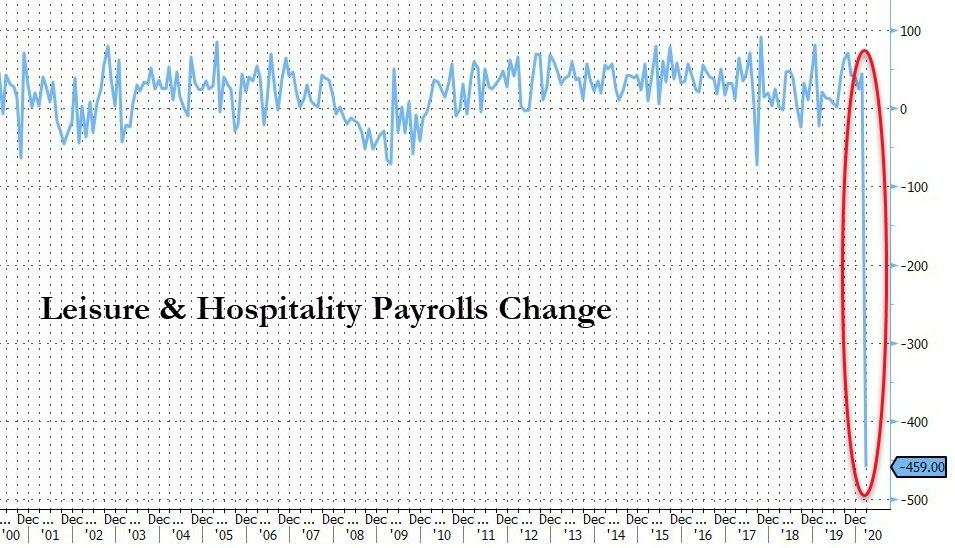 The unemployment rate soared from 3.5% to 4.3%, led by a record surge in Hispanic unemployment.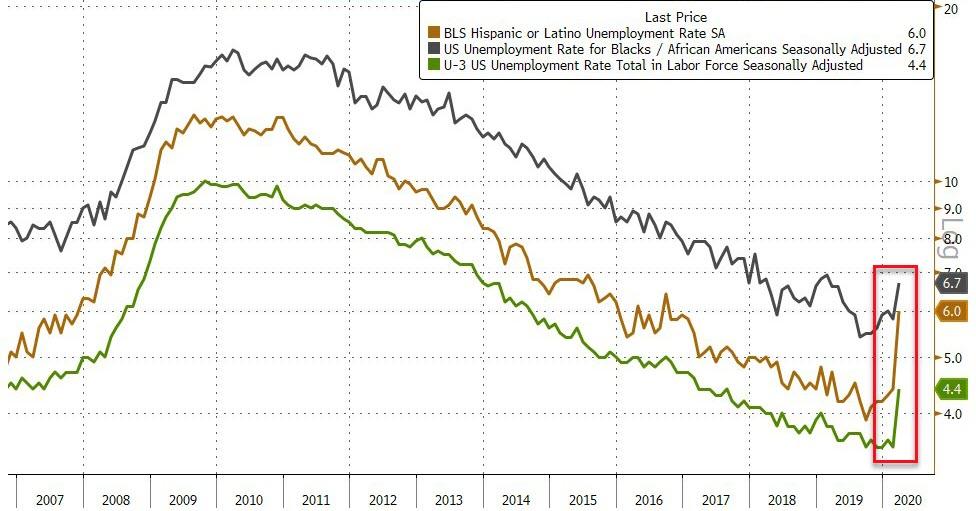 In March, the unemployment rate increased by 0.9 percentage point to 4.4 percent. This is the largest over-the-month increase in the rate since January 1975, when the increase was also 0.9 percentage point. The number of unemployed persons rose by 1.4 million to 7.1 million in March. The sharp increases in these measures reflect the effects of the coronavirus and efforts to contain it. The participation rate plunged from a 7-year-high to tie the lowest level in 5 years.
…click on the above link to read the rest of the article…