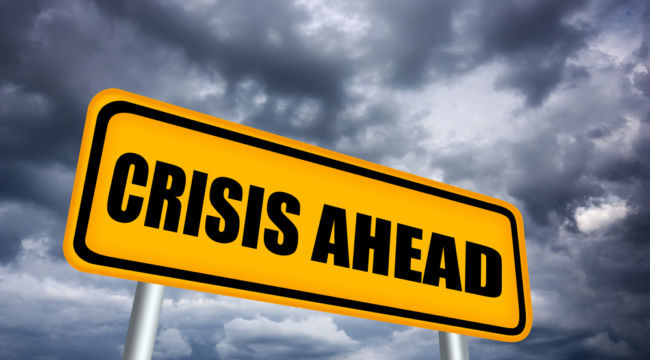 We're well into the coronavirus pandemic at this point. As of this writing, there are 360,765 reported infections and 15,491 deaths worldwide.
Over the next few days, you may be certain that those numbers will be significantly higher.
That's how pandemics work. The cases and fatalities don't grow in a linear fashion; they grow exponentially.
It's widely acknowledged that this pandemic will get much worse before it gets better. There's no doubt about that.
It didn't take long for the coronavirus crisis to turn into an economic and financial crisis.
The Worst Collapse Since the Great Depression
The U.S. is falling into the worst economic collapse since the Great Depression in 1929. This will be worse than the dot-com collapse of 2000–01 and worse than the Great Recession and global financial crisis of 2008–09.
Don't be surprised to see second-quarter GDP drop by 10% or more and for the unemployment rate to race past 10% on its way to 15% or higher.
The questions for economists are whether the lost output will be permanent or temporary and whether U.S. growth will return to trend or settle on a new path that is below the pre-virus trend.
Some lost expenditure may just be a timing difference. If I plan to buy a new car this month and decide not to buy it until August, that's just a timing difference; the sale is not permanently lost.
But if I don't go out for dinner tonight and then do go out a month from now, I'm not going to order two dinners. The skipped dinner is a permanent loss.
Unfortunately, 70% of the U.S. economy is based on consumption and the majority of that consists of services rather than goods. This suggests that much of the coronavirus impact will consist of permanent losses, not timing differences.
…click on the above link to read the rest of the article…