Yesterday, when showing the sudden spike in the FRA/OIS spread – a key gauge of banking-sector risk which measures dollar shortages – we warned that liquidity in the market is virtually nil quoting a host of traders who confirmed that it was next to impossible to trade without disruptions, while more ominously, the interbank plumbing appeared to be getting clogged up agian.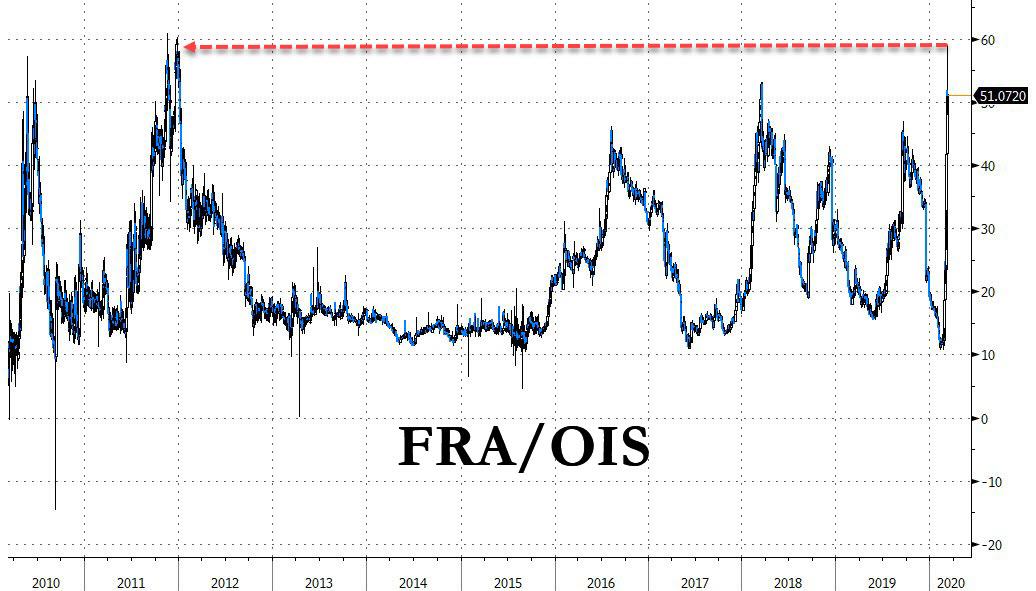 Moments ago we got confirmation when the Fed reported that one day after it expanded its repo operations, there was a record demand for Fed liquidity in both the term and repo operations.
With the term repo expanded from $20BN to $45BN and the overnight repo ceiling also raised from $100 to $150BN, moments ago the Fed announced that it had received the most liquidity demand on record, as Dealers indicated some $93BN in term repo submissions (which thanks to the expanded facility size meant that the oversubscription dropped from a record 3.6x to 2.1x)…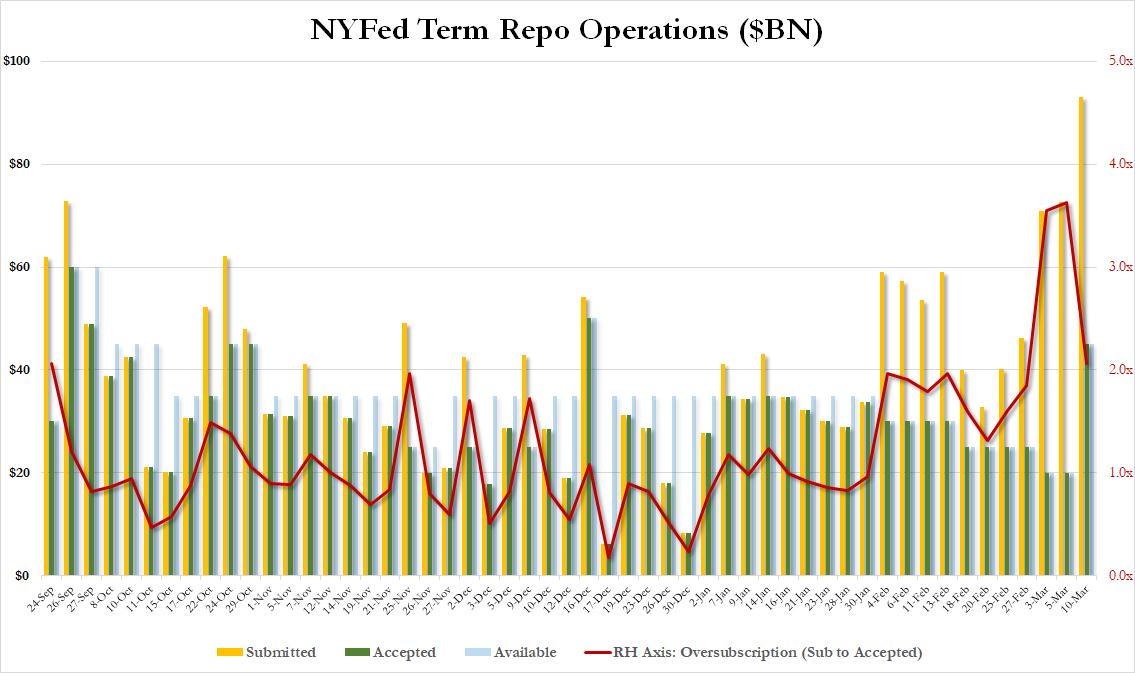 … alongside a fully allotted $123.625BN in overnight repo (out of $150BN eligible)…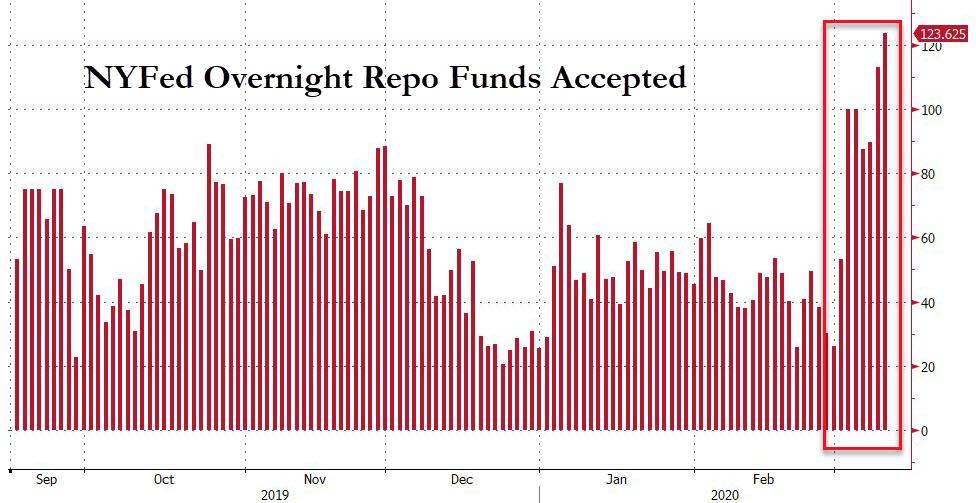 … for a total of $216BN in indicated liquidity. Of this, $168BN in liquidity was released between the overnight and fully-alloted $45BN term repo facility.
…click on the above link to read the rest of the article…