One of the top reasons why stocks have continued to hit new all time highs despite the ongoing economic shock that has crippled China's economy, which according to Goldman will push its GDP to zero (or lower)…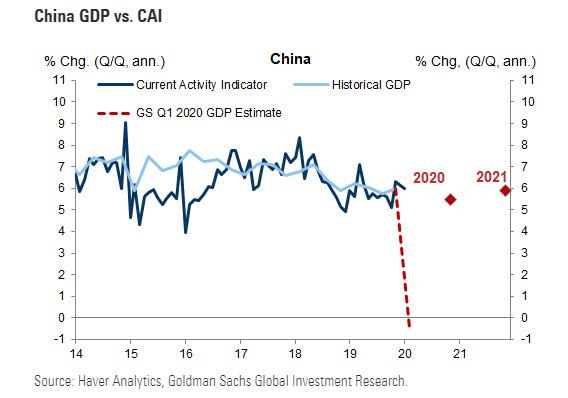 … and frayed global supply chains, is the investing public's absolute certainty that China will unleash an unprecedented fiscal stimulus to offset the collapse in economic output (which to those who mistakenly claim that this is "contrarian view" we urge you to carefully review the definition of contrarian when everyone is convinced it will happen).
And in all honesty, until today there was little reason to believe otherwise. After all, with China's economy disintegrating, as we showed on Friday, courtesy of real-time indicators that show there has been zero economic uptick since the lunar new year as the economy remains paralyzed, it would appear Beijing has little choice but to unleash the proverbial stimulus flood, or rather continue unleashing stimulus, as shown in the timeline below.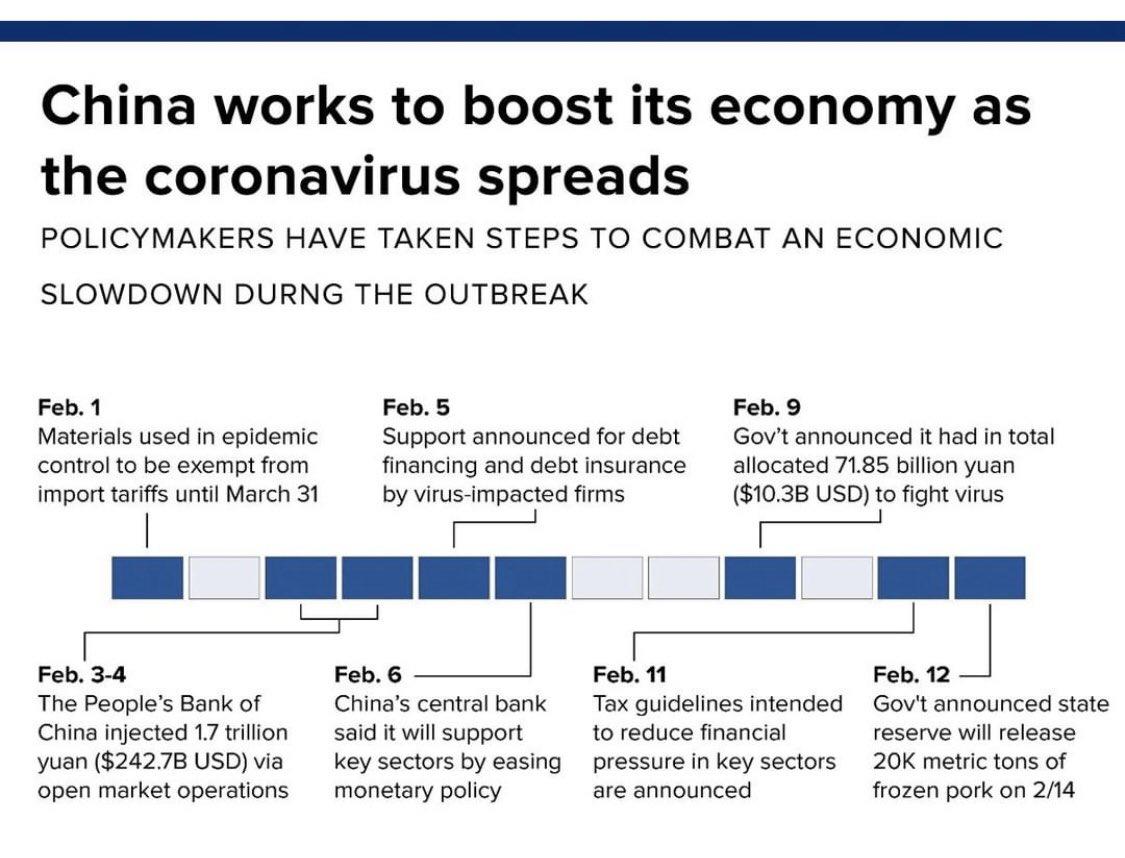 Furthermore, with articles such as this one in Bloomberg "China Vows More Fiscal Support as Virus Roils a Slowing Economy", a stimulus appears a done deal.
There is just one problem: none of it is true based on what China's finance minister Liu Kin actually wrote today in Qiushi, the Communist Party of China's flagship magazine.
First, a quick look at what the misleadingly titled Bloomberg article, which cited Liu, says it is far from the blanket "vow" of unconditional fiscal stimulus that one would conclude based on just reading the headline, as just two paragraphs in we read that "the nation will further perfect and implement measures this year to reduce corporate taxes and cut unnecessary government expenses."