Limits on reporters' access, threats of arrest bring criticism from media, journalism groups.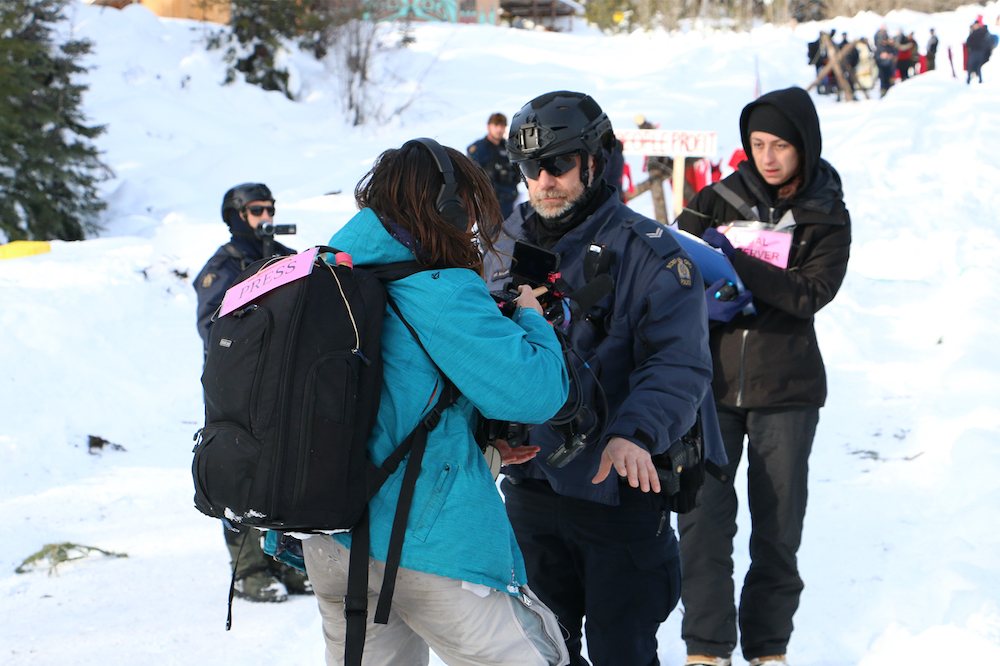 The RCMP's handling of the enforcement of an injunction in Wet'suwet'en territory has generated accusations that police unnecessarily interfered with reporters doing their jobs.
"This is them trying to control the media and block information getting out to the public, and that's why it's a misuse of police power," said Karyn Pugliese, president of the Canadian Association of Journalists.
"Regardless of whether or not we get it perfect every time, we just can't have a functioning democracy without media keeping an eye on the state and reporting back to the public on what they're seeing so the public can make critical decisions about what kind of country they want to live in."
An RCMP spokesperson says the police did what they needed to do to ensure safety as they enforced the injunction, and B.C. Premier John Horgan says anyone who feels their rights were infringed has recourse through law enforcement and the courts.
But Ethan Cox, an editor for Ricochet Media based in Montreal, said the police actions were an attack on journalists and the public's right to know.
"This is a situation, a flash point, a very severe crisis of press freedom that's happening in British Columbia," he said. "This is a crisis, and we clearly have a police force that is not respecting the rights of the media and that's a constitutional problem. That's not some small potatoes issue."
…click on the above link to read the rest of the article…