Summary:
Confirmed deaths: 427
Confirmed cases: 20,676
Aimerican Airlines, Cathay Pacific and Jetstar close routes to China
Taiwan tightens travel restrictions
WHO infectious hazard chief says outbreak 'not a pandemic'
Japan says no coronavirus cases confirmed on cruise ship "Diamond Princess"
* * *
No new coronavirus-related deaths were announced overnight, leaving the global fatality toll at 427, with all but two of those deaths occurring in China, according to the South China Morning Post. The total number of confirmed cases is closing in on 21,000, as nearly 200,000 are 'under observation' in China.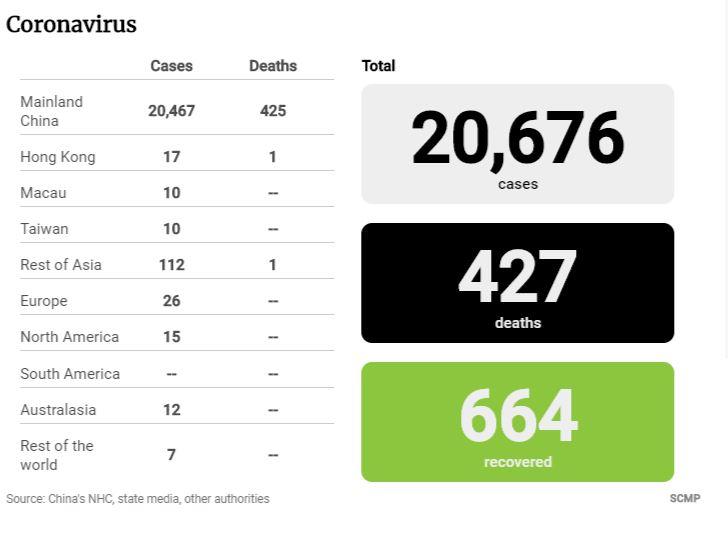 Yesterday, President Xi convened a second meeting of the Politburo Standing Committee, China's highest governing body. The public meeting marked Xi's second appearance before the Chinese people since the coronavirus outbreak. According to reports in Chinee state media, Xi declared the outbreak "a major test of China's system and capacity for governance and we must sum up the experience and draw a lesson from it," while declaring the outbreak a threat to societal stability. As we reported yesterday, Xi also warned local officials that they would be punished if they failed to suppress the virus, or if they slowed down the government's efforts to fight the virus for the sake of "formalities" and "bureaucratism," according to the New York Times.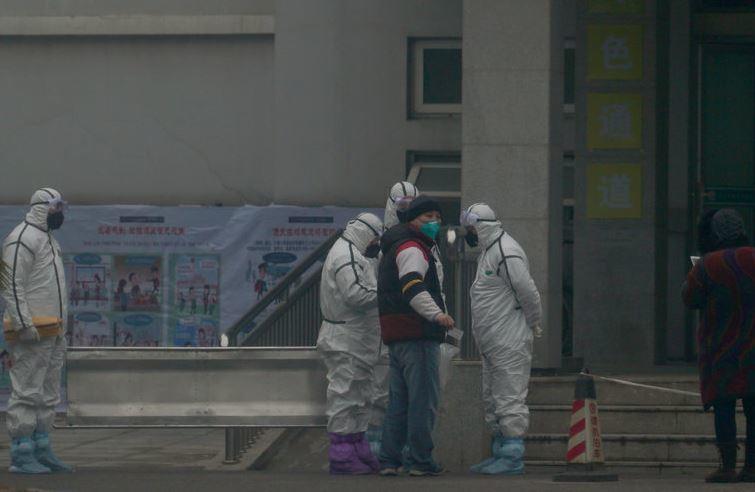 Already, more than 400 local officials have already officially punished for dereliction of duty, despite complaints from some (including the Mayor of Wuhan) that Beijing tied their hands.
China's financial 'support' of the WHO continued to pay off on Tuesday as the head of WHO's Global Infectious Hazard Preparedness division said that the nCoV outbreak doesn't yet constitute a global "pandemic" – directly contradicting the organization's declaration.
…click on the above link to read the rest of the article…