The United States has been ramping up its force readiness in the Persian Gulf region following the killing of IRGC Gen. Qassem Soleimani and subsequent Iranian ballistic missile attack on US forces stationed in Iraq in early January.
Addressing the crew of the aircraft carrier USS Harry S. Truman in the gulf, the top U.S. commander for the region, Marine Gen. Frank McKenzie, said while on a brief visit aboard the ship:
"You're here because we are preventing Iran from starting a war."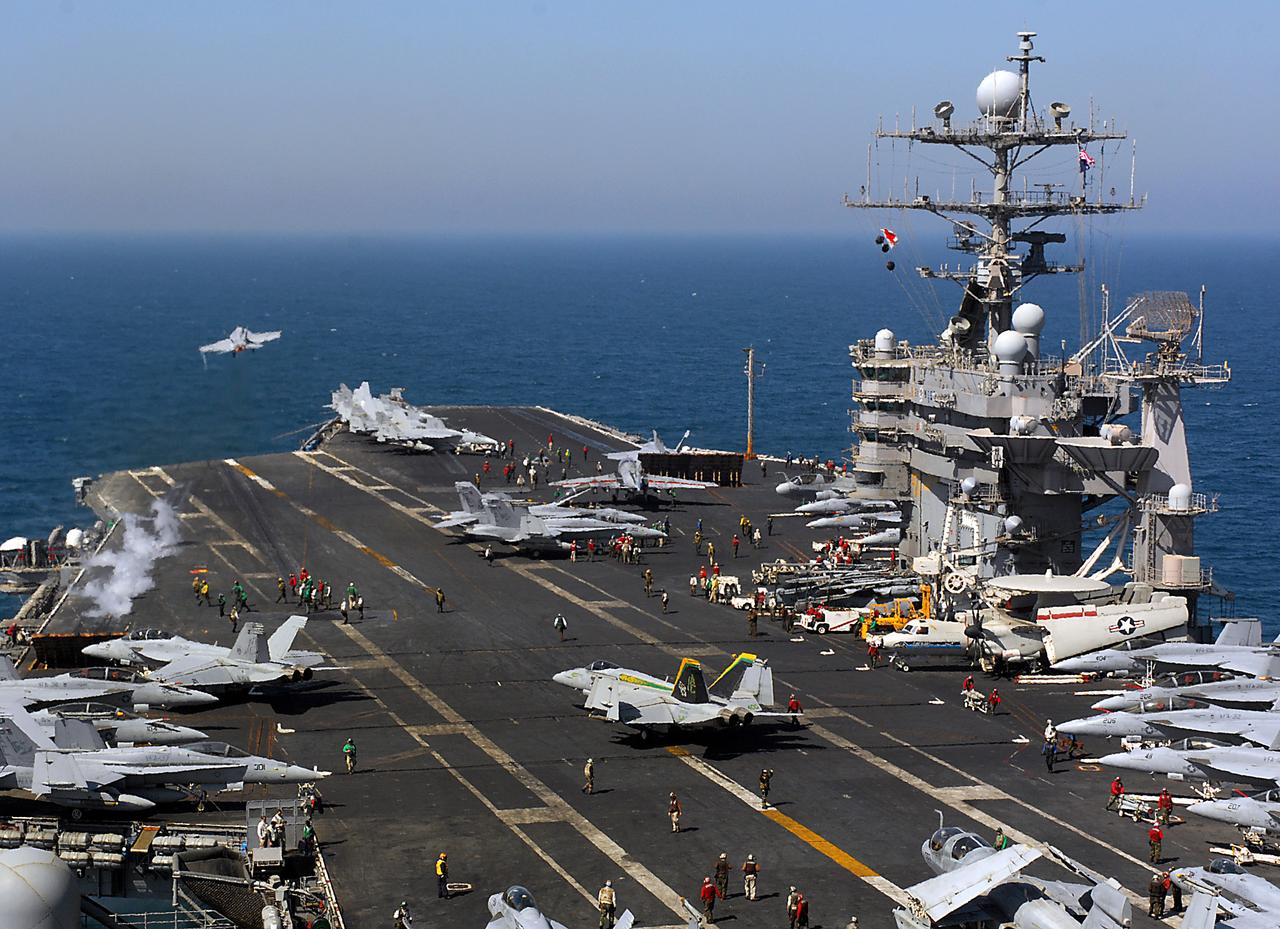 The top commander explained that US decisive action against the IRGC Quds force chief as well as the US force build-up which has included an additional thousands of troops in the region as well as a carrier presence and supporting warships, along with American jets roaring overhead, has sent a 'deterrence' message which has forced Iran's own posture to recalibrate.
"You're here because we don't want a war with Iran and nothing makes a potential adversary think twice about war than the presence of an aircraft carrier and the strike group that comes with it," Gen. McKenzie told the nearly 5,000 service members aboard the USS. "So, we achieve deterrence, which is preventing Iran from starting a war."
The Truman was in the North Arabian Sea when McKenzie and his command staff landed on the carrier Saturday. He said that Iran had clearly received Washington's "message" and appears to be standing down for the moment.
Commanding officer of the Trumpan, Navy Capt. Kavon Hakimzadeh, said additionally:
"When an aircraft carrier is in your neighborhood you know it," according to Military Times.
…click on the above link to read the rest of the article…