Update (0700ET): Minutes ago, CNBC reported that the White House has held multiple meetings about the coronavirus led by Deputy National Security Advisor Matt Pottinger.
---

NEW: The White House has been convening multiple meetings on #coronavirus in recent days, convened by deputy national security adviser Matt Pottinger.

Readout from an admin official: Consensus that the issue is worsening but the extent to which is unclear.
---
The consensus: The problem is getting worse, though the true extent is unclear.
Are we about to learn about a new rash of infections inside the US? Considering that more than 100 people were under observation as recently as yesterday, we wouldn't be surprised.
* * *
On Tuesday morning, China's top health officials shared some grim statistics essentially confirming that the novel coronavirus believed to have emerged from a shady food market in Wuhan is on track to confirm some of the more dire projections shared by epidemiologists.
As we reported late yesterday, the death toll in China has soared past 100 while the number of confirmed cases doubled overnight. Health officials around the world have confirmed more than 4,500 cases, more than triple the number from Friday. All but a few of the deaths recorded so far have been in Wuhan or the surrounding Hubei province, per the SCMP.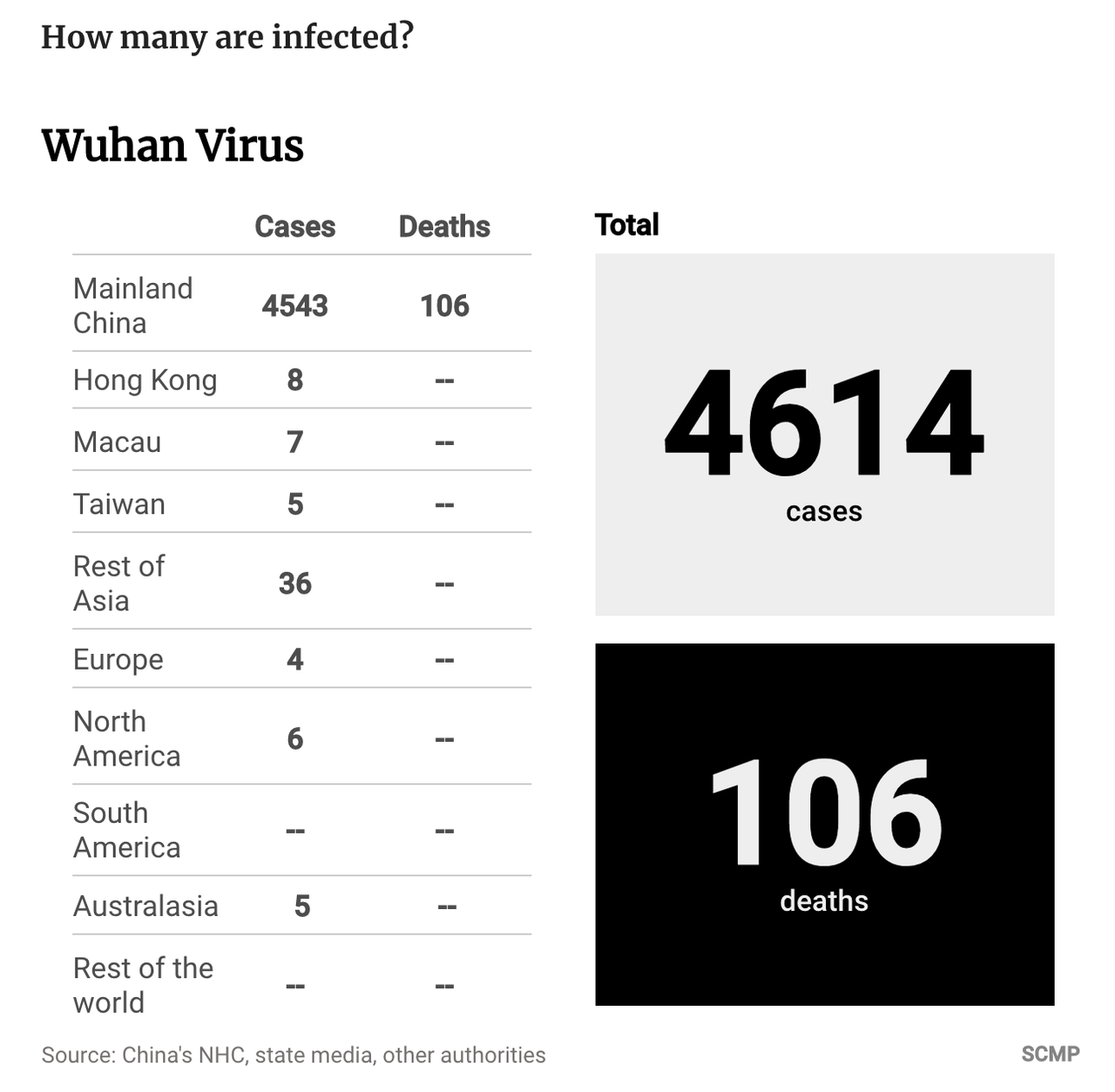 Panic has swept across the region as border closures appear to be the overarching theme of Tuesday's sessions. Even North Korea, which relies on China for 90% of its foreign trade, has closed the border with its patron. More than 50 million remain on lockdown in Hubei, and transit restrictions have been imposed by cities and regions around the country. An 'extension' of the Lunar New Year holiday is threatening GDP growth, as economists try to size up the knock-on potential impact on the global economy. The virus has now spread across China and another 17 countries/autonomous territories globally, according to BBG.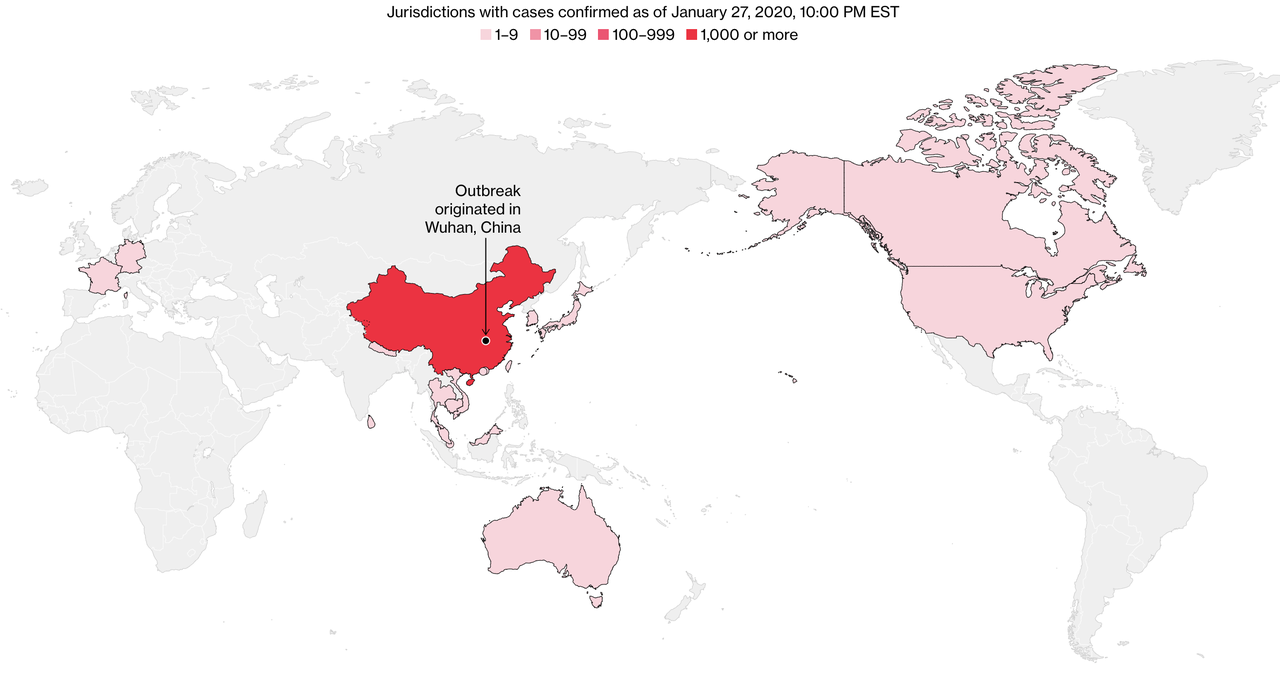 …click on the above link to read the rest of the article…