The Iraqi parliament voted on Sunday to expel US troops out of the country but so far, it appears that nobody in the US got the memo. In fact quite the contrary.
According to the US Naval Institute, amid rising tensions with Iran, the US Navy is scrapping an exercise with Morocco as it redirects the amphibious assault ship USS Bataan (LHD-5) and embarked 26th Marine Expeditionary Unit with roughly 2,000 marines on board to the Middle East, a defense official confirmed to USNI News.
---

#UPDATE: 2,000 US Marines en route to the Middle East onboard USS Bataan Wasp-class amphibious assault ship, USS New York San Antonio-class amphibious transport dock & USS Oak Hill Harper's Ferry-class dock landing ship
4,000 US troops from 82nd Airborne also being/been deployed https://twitter.com/lucasfoxnews/status/1214217158726705157 …✔
---
Members of the 26th MEU and Bataan crew were slated to train with members of the Moroccan military as part of the joint Exercise African Sea Lion. Indeed, the Bataan Amphibious Ready Group had just arrived off the coast of Morocco this week before its new tasking, according to the USNI Fleet tracker. The ARG deployed quietly from the East Coast in December. Now, Bataan and the 26th MEU are moving closer to the Middle East, as shown in the most recent map of naval deployments.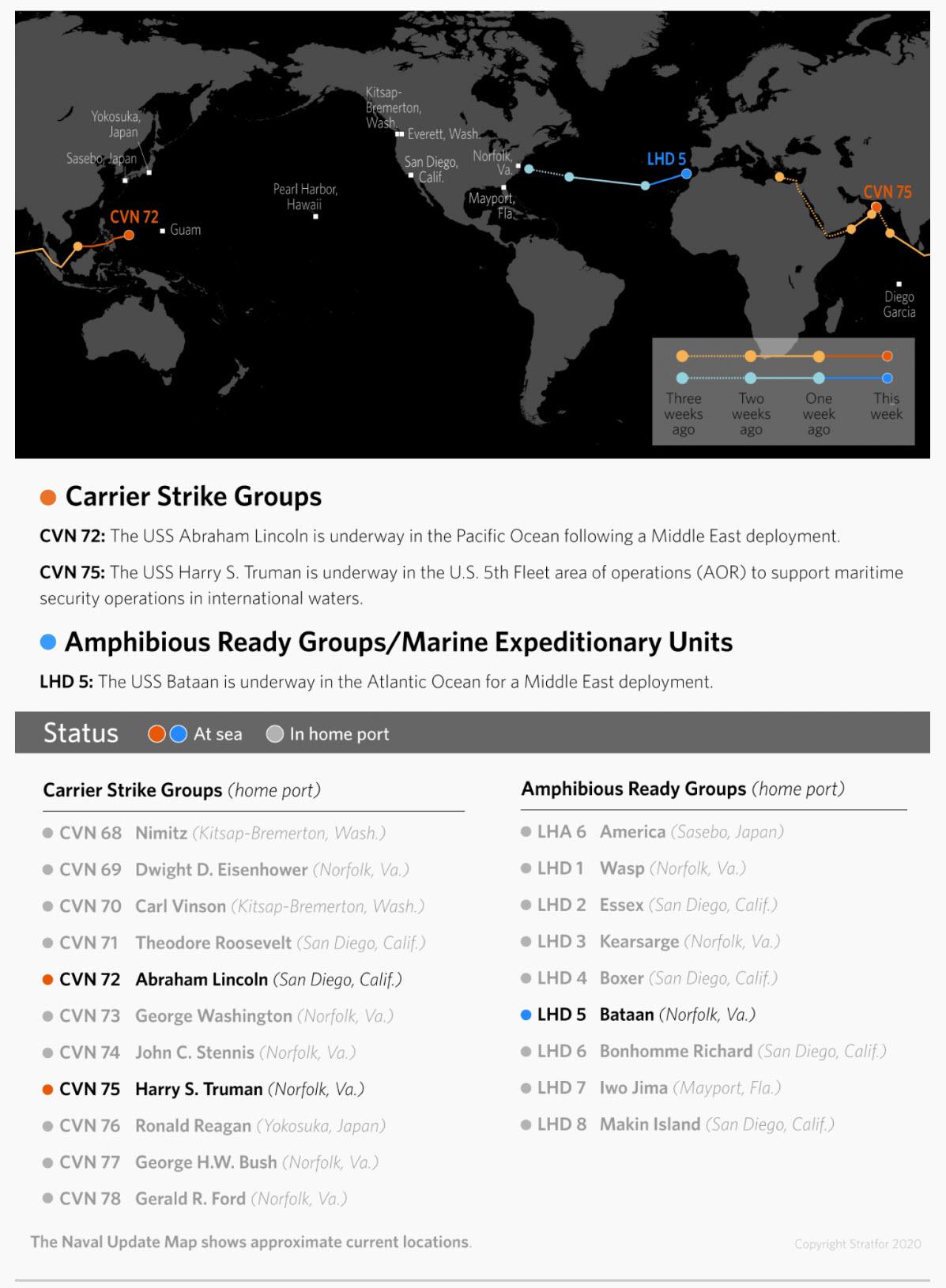 …click on the above link to read the rest of the article…