'It's unnerving that might be our reality again.'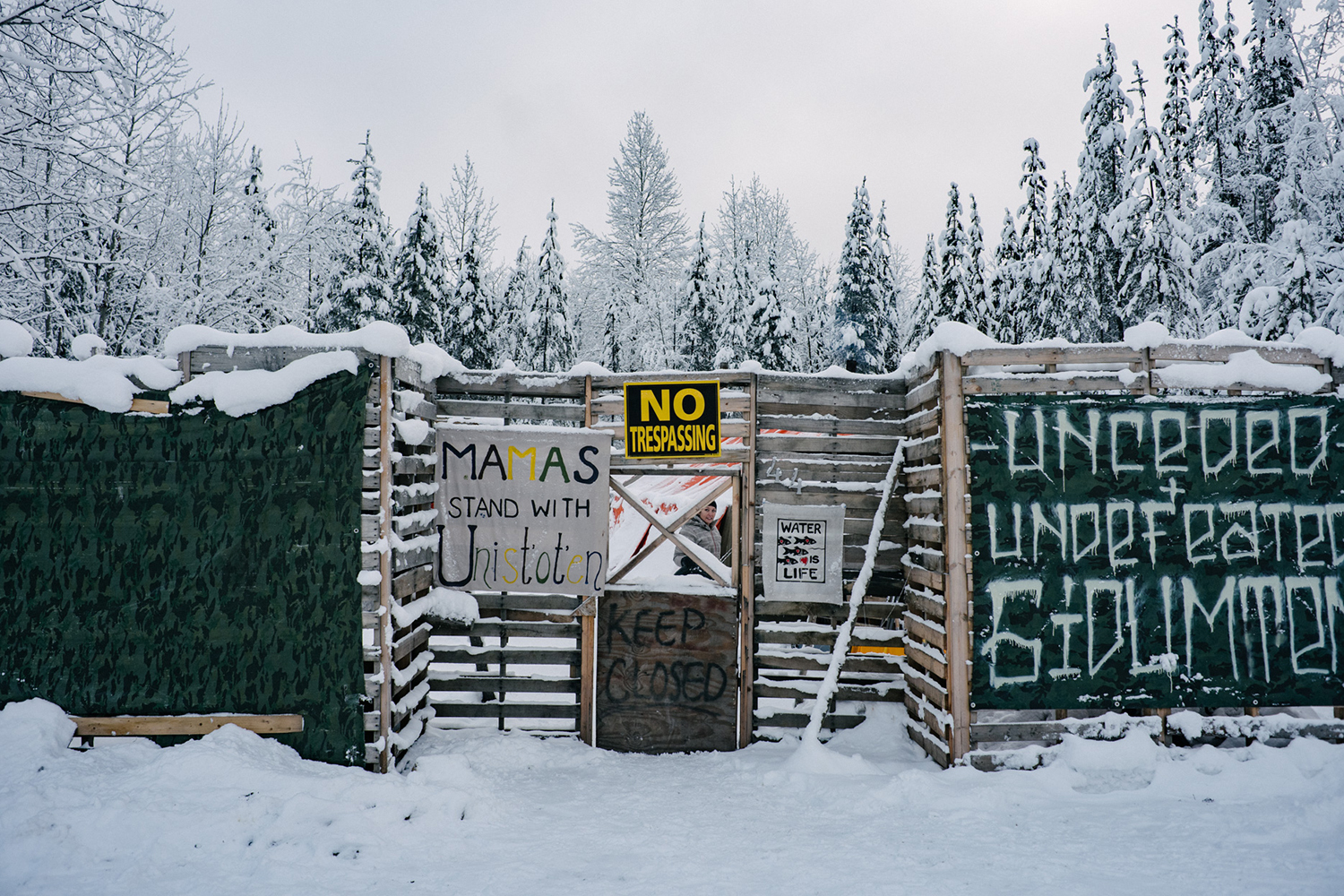 One year after a police raid in northern British Columbia attracted international attention, tensions between Wet'suwet'en land defenders and Coastal GasLink are rising once again.
The company's recent victory in winning a court decision granting it a permanent injunction against Indigenous protest camps was short-lived.
On Saturday, Wet'suwet'en Hereditary Chiefs evicted the company from their territory.
"Coastal GasLink [CGL] has violated the Wet'suwet'en law of trespass, and has bulldozed through our territories, destroyed our archaeological sites, and occupied our land with industrial man-camps," a statementfrom the chiefs said. "Private security firms and RCMP have continually interfered with the constitutionally protected rights of Wet'suwet'en people to access our lands for hunting, trapping, and ceremony."
The company confirmed Sunday that it had received the eviction notice.
"We have reached out to better understand their reasons and are hopeful we can find a mutually agreeable path forward," it said in a statement.
The company said trees had been felled across a road, making it impassable. "While it is unclear who felled these trees, this action is a clear violation of the Interlocutory Injunction as it prevents our crews from accessing work areas."
Molly Wickham (Sledyo'), one of the land defenders, said last month she feared the then-impending court decision would bring more conflict.
As Wickham stirred a simmering moose stew on a wood stove in the cook tent at Gidimt'en camp, she worried the judgement might bring a repeat of last year's RCMP raid.
…click on the above link to read the rest of the article…