Winter Storm Gage is producing snow, ice, and strong winds from the Northern Plains and upper Midwest Sunday will move into the Northeast early next week and unleash a wintery mess that could cause severe travel headaches ahead of New Years, reported The Weather Channel.
The storm is expected to traverse across a broad area from Nebraska to Dakotas to northern and western Minnesota. Snow and high winds could produce blizzard conditions in these areas throughout Sunday. Some regions could see as much as 12 inches by Monday morning.
The National Weather Service (NWS) published winter storm warnings, watches, and advisories for parts of the Central Plains into the northern Great Lakes, eastern upstate New York and parts of New England.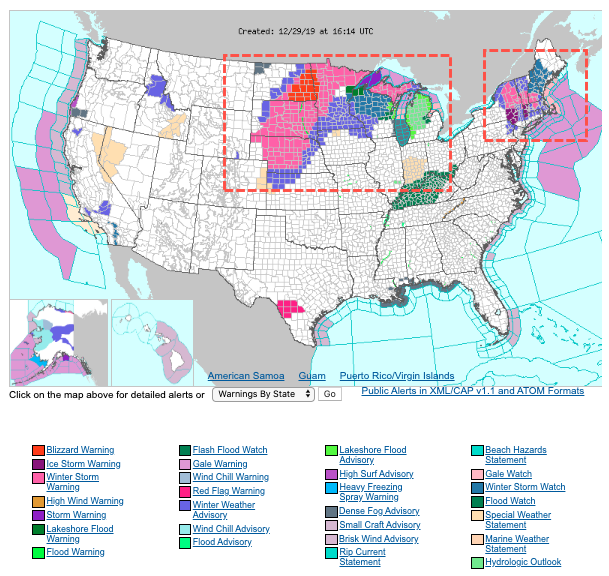 NWS warned, "the same winter storm that is impacting areas of the Plains and Upper Midwest will be heading east next week and is expected to bring locally significant snow and ice across portions of the Northeast ahead of the New Years holiday." 
…click on the above link to read the rest of the article…