Youth activists pause to plan a fresh wave of action.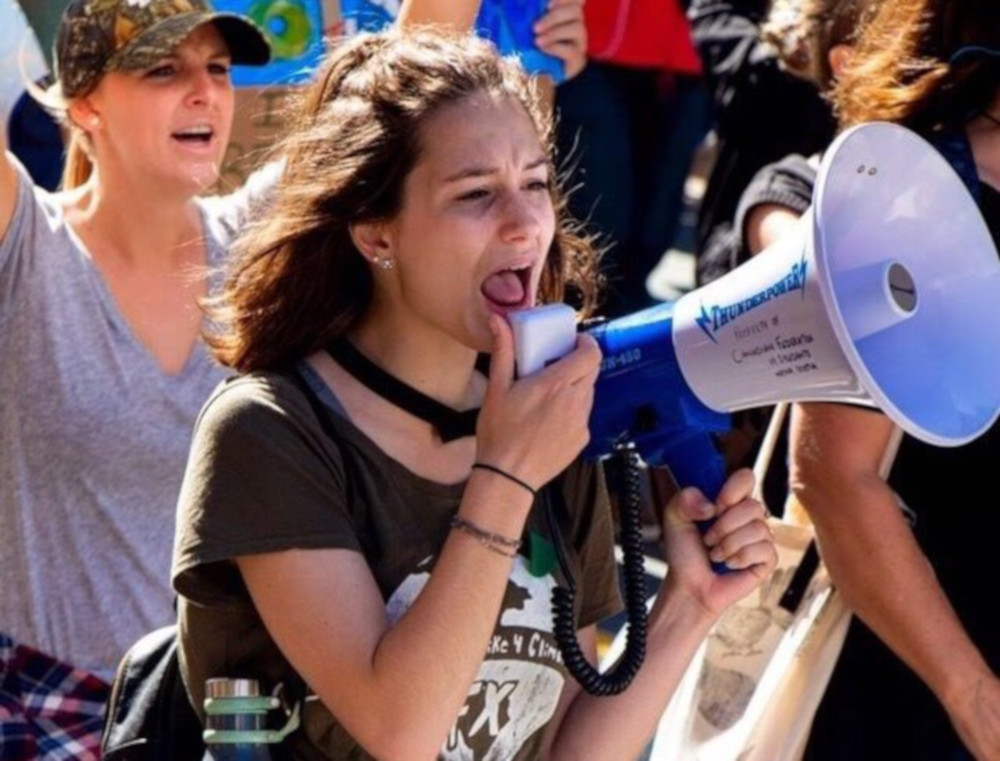 On a cold Friday in Winnipeg two weeks ago, ten people gathered in a circle outside city hall singing "Happy Birthday." They were celebrating the one-year anniversary of the city's first student climate strike.
"We're all a little burned out," said Cam Beer, 17, one of the attendees. "We've been going at it for a while and some of these things are not sparking joy as they could."
The Winnipeg group strikes every Friday and meets every Monday to organize. I got to know many of its members when I helped plan the global climate strike on Sept. 27. In writing this piece I spoke with many more youth strikers in other cities. What I heard repeatedly is they are weary, frustrated with the lack of government response. They are pausing this Christmas to regroup and strategize.
But they show no signs of stopping. In fact, it feels like they're only getting warmed up.
Cricket Guest, 20, an Anishinaabekwe Wiisaakodewikwe land defender and one of the lead coordinators of the Toronto climate strikes, can relate. She said these days she's mostly angry. 
"The feeling of anger stems from a feeling of deep hurt. Myself and other student climate strikers feel deeply hurt people in power are not taking this issue as seriously as we are. If we are able to take the time out of our day, why is it not a priority for the adults who say they care about our future?"
Greta Thunberg expressed similar frustrations recently, when she told the United Nations, "Of course there is no victory, because the only thing we want to see is real action."
…click on the above link to read the rest of the article…