Greta Thunberg is right — across Canada we are acting like 'spoiled irresponsible children.'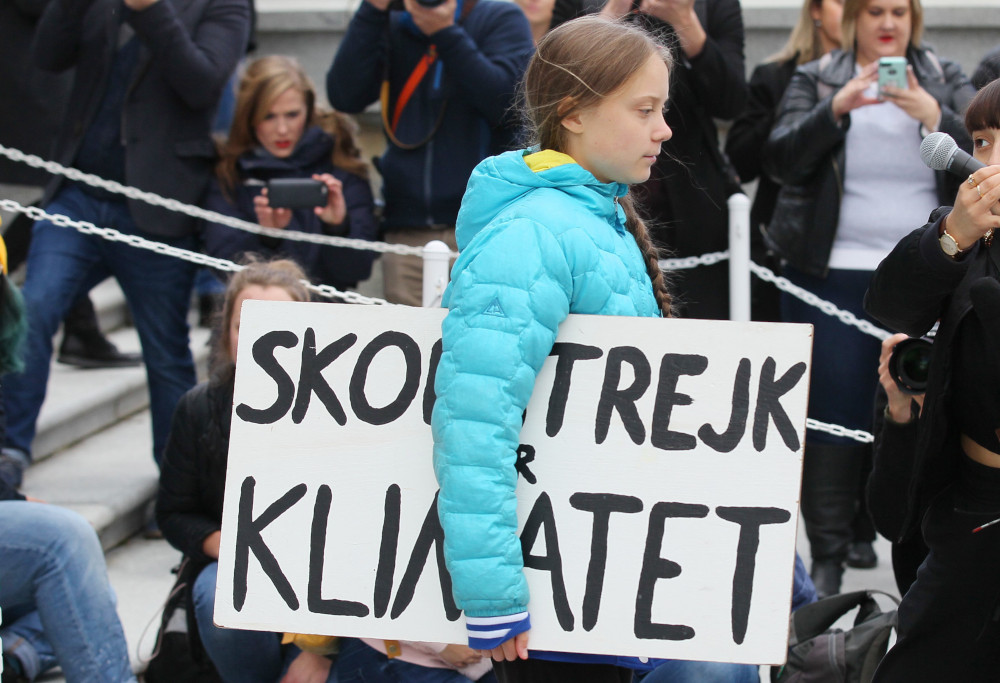 Now that we can open the windows again and clear the air of political flatulence, perhaps we can acknowledge the realities that remain like ghosts in our troubled house.
Once again we have been reminded that Canada's political parties behave like organizations "publicly and officially designed for the purpose of killing in all souls the sense of truth and of justice," as Simone Weil characterized parties seven decades ago.
What they have left us are political divisions that have now painted the face of Canada red or blue.
And just as in the excited United States, the conservative blue largely spreads across oil-producing regions suffering from low prices, while the red occupies oil-importing provinces.
We are now living the storm before the storm and don't even know it.
The energy divisions in both countries tell a story of appalling leadership, the strength of propaganda and political inertia.
One-third of the blue nation not only doesn't believe that climate change is an emergency, but remains in denial about the increasing volatility of oil and gas prices.
Low prices and overproduction of high cost bitumen and fracked oil and gas have eroded the economics of the fossil fuel industry, throwing some people in Alberta and Saskatchewan into cauldrons of resentment, stoked by the propaganda manufactured by "wildcat Christians" and the oil industry.
…click on the above link to read the rest of the article…