Update: The WSJ is out with an update hinting at just how much the price of oil is set to soar when trading reopens late on Sunday after the Saudi Houthi false-flag drone attack on the largest Saudi oil processing plant:
Saudi Arabia is shutting down about half of its oil output after apparently coordinated drone strikes hit Saudi production facilities, people familiar with the matter said, in what Yemen's Houthi rebels described as one of their largest-ever attacks inside the kingdom.

The production shutdown amounts to a loss of about five million barrels a day, the people said, roughly 5% of the world's daily production of crude oil. The kingdom produces 9.8 million barrels a day.
And while Aramco is assuring it can restore output quickly, in case it can't the world is looking at a production shortfall of as much as 150MM barrels monthly, which – all else equal – could send oil soaring into the triple digits. Just what the Aramco IPO ordered.
---

Supply loss from KSA may be as high as 150 MM barrels/month. Oil may hit $100.
---
* * *
What appears to be the most devastating Yemen Houthi rebel attack on Saudi Arabia to date, took place overnight on the world's largest oil processing facility as stunning videos emerged of massive explosions rocking the major Aramco Buqyaq facility.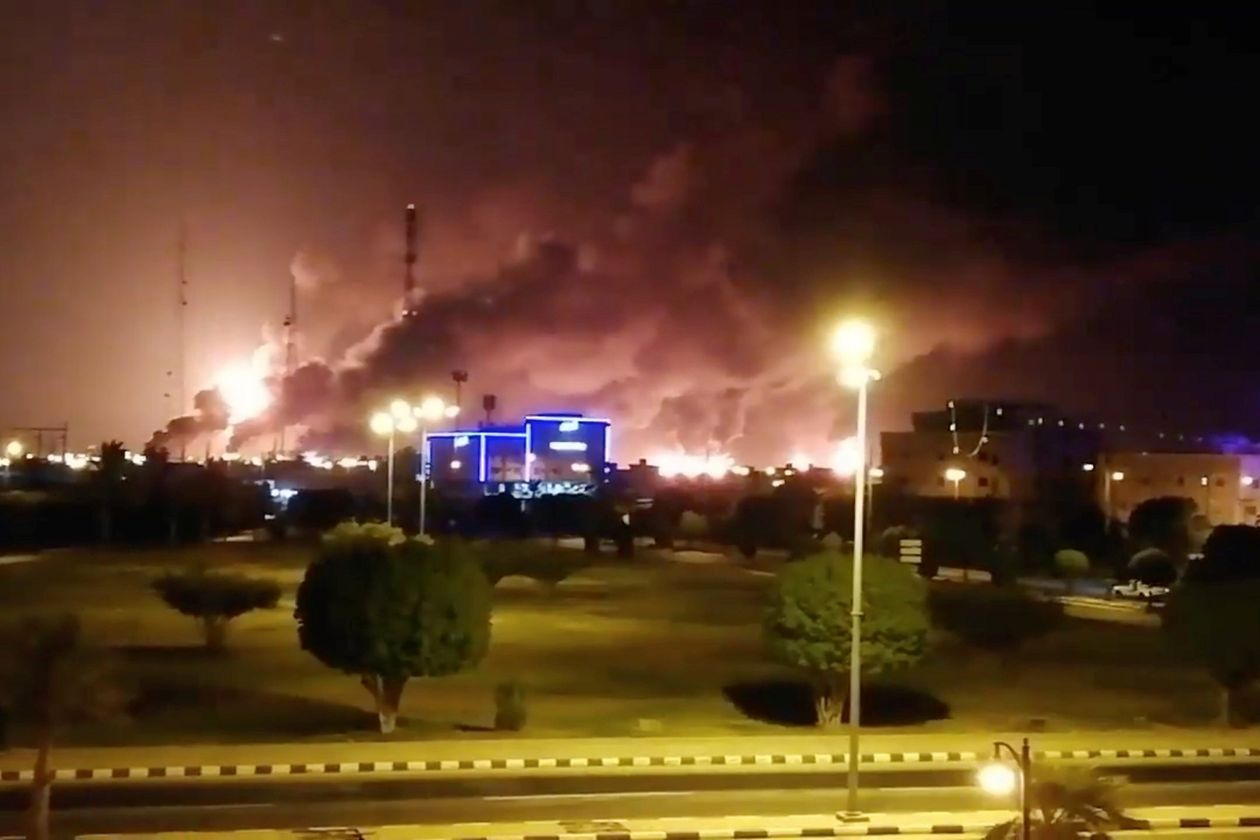 Fires burned into the morning daylight hours, with explosions also reported at the Khurais oil field, in what the Houthis said was a successful attack involving ten drones. "These attacks are our right, and we warn the Saudis that our targets will keep expanding," a rebel military spokesman said on Houthi-operated Al Masirah TV.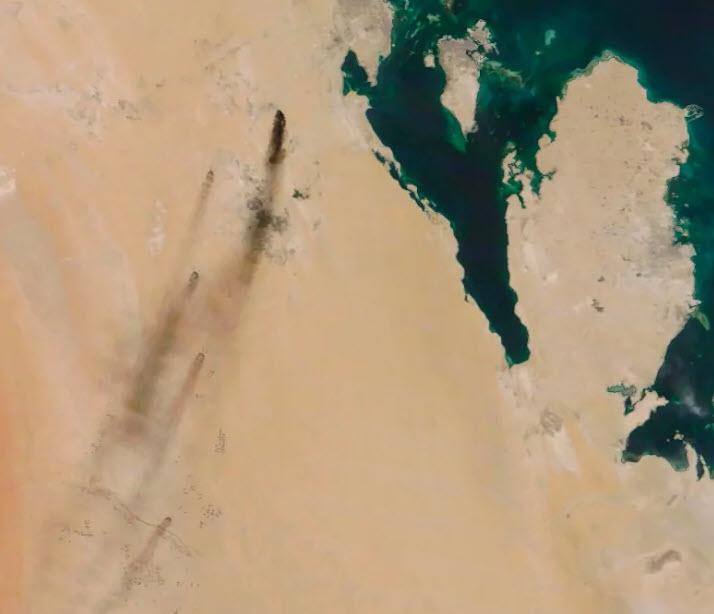 …click on the above link to read the rest of the article…