Hurricane Dorian strengthened to a Cat 3 storm Friday afternoon with 115 mph winds as Florida Gov. Ron DeSantis promised state troopers would escort trucks of fuel to areas along the east coast that could be directly in the storm's path amid worsening fuel shortages, ABC Newsreported.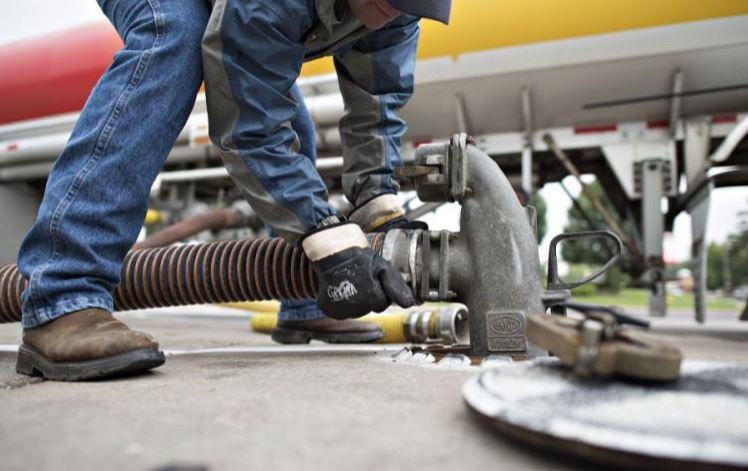 Following several seriously damaging hurricane seasons in recent years, stores and gas stations were already reporting outages of critical supplies like bottled water and gas on Thursday, and the situation only got worse on Friday, as even more gas stations reported running out of fuel.
Gasoline price-tracking app GasBuddy estimated that 31% of retail gas sellers in the Orlando-Daytona Beach-Melbourne area were dry as of Friday morning, according to Bloomberg.
---
.@FLHSMV FHP State Troopers will provide escorts to fuel trucks to ensure they reach critical areas more quickly. We are working closely with the fuel industry to ensure there is an adequate supply of fuel statewide as Hurricane #Dorian approaches.
---
Despite being the third-most-populous state in the country, Florida doesn't have a single fuel pipeline. The nearest one is a Colonial line that delivers to Bainbridge, Georgia. From there, gas is loaded onto trucks and shipped to gas stations. The state also relies on tanker deliveries for fuel, which could create serious problems if the storm leaves the state's ports shut for days, BBG reports.
Florida Petroleum Marketers Association executive director Ned Bowman said trucks were lined up at wholesale fuel terminals. Two tankers carrying refined petroleum products were heading to a port in the Everglades near Fort Lauderdale. Despite this, Bowman said the supply situation was still "pretty good."
…click on the above link to read the rest of the article…