In a dramatic escalation following a worsening crisis, which over the weekend saw intensive shelling along the Line of Control (LoC) that separates Indian-controlled and Pakistani-controlled parts of Kashmir, New Delhi has revoked the key constitutional article which gives Indian-administered Kashmir special status.
The unprecedented move signals India is willing to take greater military action in the disputed border region, which is virtually guaranteed to not only spark severe local unrest, but put India and Pakistan on a direct collision course for war. Specifically, Article 370 is legally and historically what assured a high degree autonomy for Indian administered Muslim-majority state, enshrined in the constitution, which the majority of inhabitants there see as justifying remaining part of India.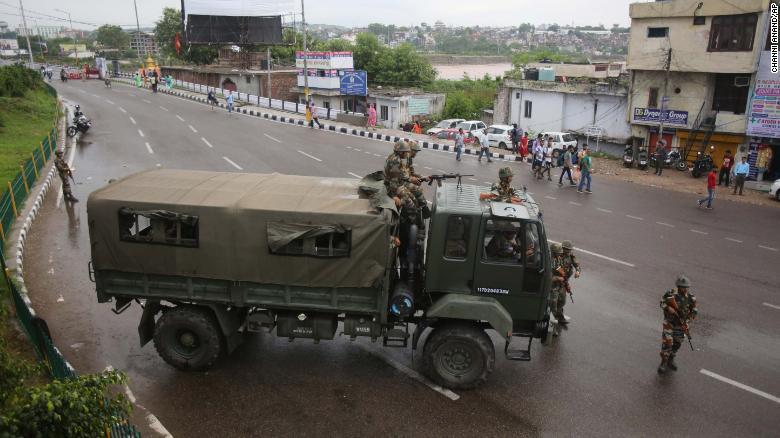 The Indian administered side of Kashmir, called Jammu and Kashmir (J&K), was granted its status in the 1950s, which included maintaining its own state constitution, as well as law making bodies, making it the most independent of all Indian states. But starting Monday this will all be revoked, following a resolution introduced on Monday by Home Minister Amit Shah and quickly put into law by President Ram Nath Kovind.
Ultimately, as the BBC reports, "the BJP [the Hindu nationalist Bharatiya Janata, India's largest political party] has irrevocably changed Delhi's relationship with the region." Currently, there's reported to be a lockdown across J&K, with some phone and internet services reported cut. According to CNN:
Indian-controlled Kashmir was in lockdown Monday, with tens of thousands of new troops deployed into what is already one of the most militarized places in the world, as a number of prominent politicians were placed under house arrest and New Delhi announced contentious changes to the way the territory is administered.
…click on the above link to read the rest of the article…