Corn is extensively used to feed livestock, but the surge in spot prices has forced US farmers to search elsewhere for low-cost substitutes, reported Reuters.
The persistent wet weather that swamped the Midwest this spring is now reducing corn yields.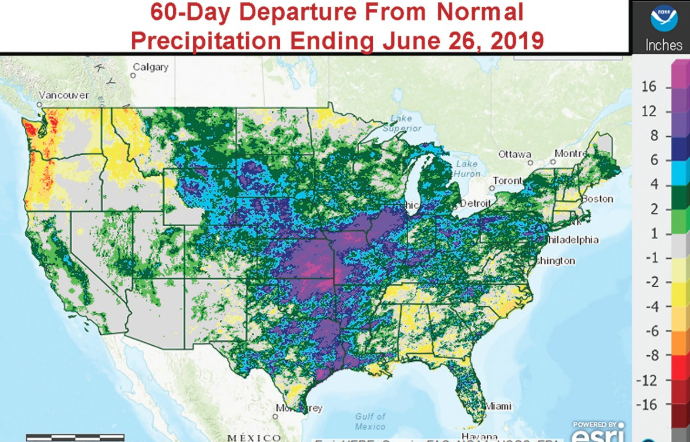 More recently, dry, hot weather continues over large swaths of the Midwest, is also wreaking havoc on corn yields. Volatile weather as a whole, in 2019, could lead to one of the lowest corn harvests in years.
The US Department of Agriculture (USDA) last month projected 2019 corn production at 13.88 billion bushels, an 8% drop YoY.
Agricultural organizations, equipment dealers and factories that convert corn into ethanol have already felt the pressure from farmers because of millions of acres went unplanted due to wet weather across the Central and Midwest, including corn and soybean belts.
Accurate picture of how the spring of 2019 has been so far. (Yes, that is a turtle swimming in the corn)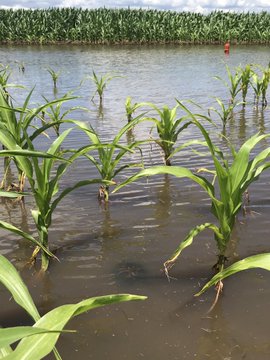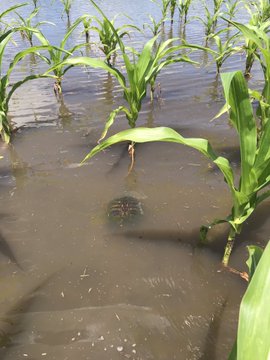 Reuters spoke with meat producers who are now rushing to find substitutes to avoid margin compression from skyrocketing corn prices; they're attempting to stretch out supplies of corn held in storage.
Experts have warned spot prices of corn could jump once harvesting begins this fall because declining yields will be realized.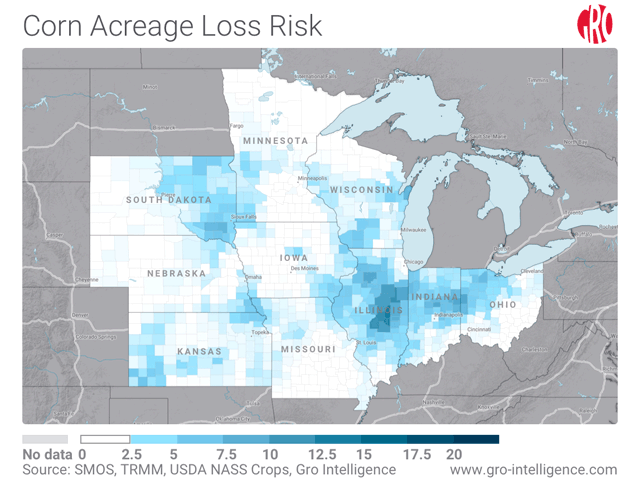 Higher prices for corn could translate into higher meat prices, which are already soaring after China's African swine fever crisis has led to the deaths of hundreds of millions of pigs.
USDA supermarket data showed retail pork prices had soared 9% YoY versus this time last year, while beef prices are up 2%. Rising food costs are occurring at a time when the overall economy is rapidly slowing.
…click on the above link to read the rest of the article…