As the tanker and pipeline wars in the gulf continue to heat up, Saudi state sources are claiming to have thwarted a new "terror attack" on a commercial ship targeted by Yemen's Houthis.
Spokesman for the Saudi coalition fighting in Yemen, Col. Turki al-Maliki, announced Monday that "Houthis attempted to attack a commercial ship south of the Red Sea using a booby-trapped boat with explosives," according to a statement from the Saudi Press Agency.File photo via AFP
Al-Maliki pointed the finger at the "Iran-backed" Shia militia for posing a threat to navigation and international trade, but vowed that the coalition — which has since 2015 included US forces — would "neutralize" all hostile threats in the region. 
The statements via the Saudi Press Agency suggest that an active, ongoing operation is underway in response to the alleged Houthi targeting of a merchant vessel in the south Red Sea.
The Bab El Mandeb strait, located between Yemen on the Arabian Peninsula to the Red Sea's south, is considered one of the world's most important trade routes for oil tankers and over the course of the Saudi-Yemen war has been site of multiple military operations launched between the Houthis and Saudis.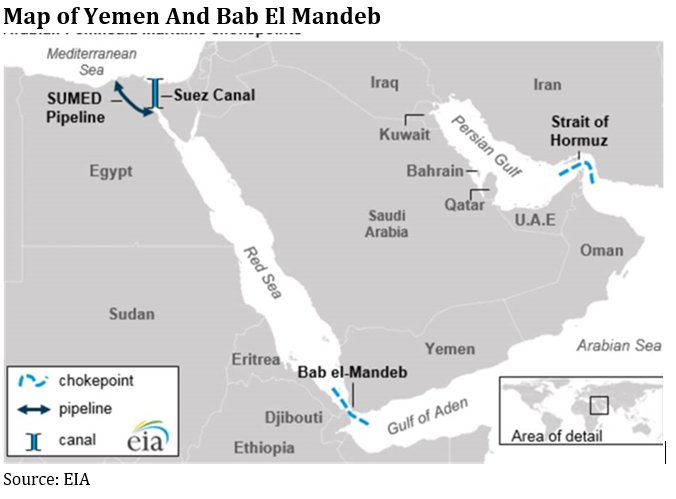 Impossible to predict Iran's response vs UK. Expect mischief/hassling of UK tankers in Persian Gulf. Is bigger risk than attack on tanker in Persian Gulf, the wildcard of Iran proxies, in particular the Houthis who have attacked Saudi tankers in the Red Sea/Bab el Mandeb? #OOTT
…click on the above link to read the rest of the article…