Approving a pipeline while declaring a climate emergency is 'climate change denial with a human face.'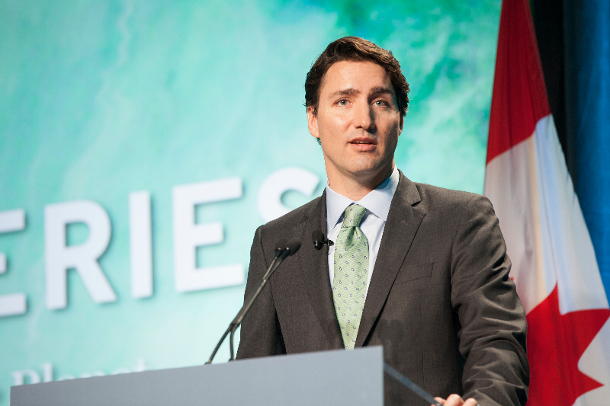 The Trudeau government's recent actions — declaring a climate emergency and re-approving the Trans Mountain expansion project within two days — aren't just hypocritical: they're morally equivalent to climate change denial.
The United Nation's authority on climate change recently recommended"rapid, far-reaching and unprecedented changes in all aspects of society" to counter an imminent crisis, and Prime Minister Justin Trudeau's recent decisions have flagrantly ignored the UN's counsel.
He's bent over backwards to ensure the Trans Mountain pipeline's expansion, propping up the project with extensive financial and rhetorical support. In the process, the Trudeau government has perpetuated the prerogatives of an industry that has funded climate change denying research and (knowingly) pollutes the planet.
Make no mistake: Trudeau's actions represent climate change denial "with a human face," a darker version of Czech communist leader Alexander Dubček's 1968 description of his ill-fated liberalization program as "socialism with a human face."
Trudeau and the Liberal party affirm the reality of global warming in theory, but they effectively deny the phenomenon in practice by facilitating a harmful status quo and belittling the urgency of radical change.The Tyee is supported by readers like you Join us and grow independent media in Canada
This is how climate change denial will increasingly look in the future: a mixture of symbolic proclamation and strategically inadequate policy.
With flooding, suffocating wildfires and abnormal temperatures across much of the country, the climate crisis isn't just a theoretical concern for most Canadians. Global warming's impacts are now apparent, a fact that's reflected in a recent poll showing that over two-thirds of Canadians consider stopping climate change "a priority."
…click on the above link to read the rest of the article…