Alberta in a nutshell, under new leader Jason Kenney's trajectory.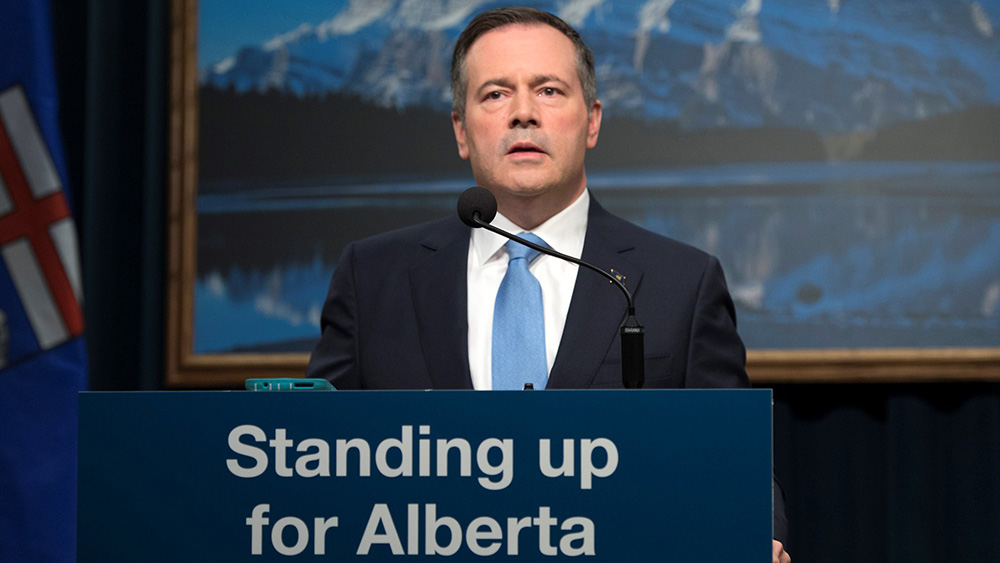 The urgency to expedite new petroleum projects stands in stark contrast to the utter disinterest in cleaning up the old ones. Alberta is perhaps unique in the world in having no mandatory timelines for reclaiming oil and gas wells. There are about 300,000 conventional oil and gas wells in the province, all of which eventually require cleanup. Over half, or 167,000, are listed as inactive or abandoned. The oldest dates back to 1918. What's the rush?
The Alberta government says this collective liability is a mere $18.5 billion. Internal figures from the regulator analyzed by the Alberta Liabilities Disclosure Project instead peg the cleanup bill at up to $70 billion. This snapshot does not of course include the almost 3,000 additional drilling permits to be dispensed this year by the regulator's expedited algorithm.
At the current leisurely reclamation rate it could take 126 years to deal with the methane-leaking mess already created. Yet somehow there is an assumption that the oil and gas industry is going to be around more than a century from now to settle up, even though almost 80 per cent of Alberta's conventional crude reserves have already been extracted. Not to worry — Alberta regulators have ensured that industry posted funds to cover 0.3 per cent of cleanup costs.
The massive taxpayer exposure from abandoned wells pales in comparison to even larger liabilities accumulated from decades of lightly regulated bitumen mining. According to other internal figures from the Alberta Energy Regulator, reclaiming tailings ponds now covering 88 square kilometres and counting could cost a further $130 billion, assuming such a thing was even technically possible.
…click on the above link to read the rest of the article…