As trade war escalates, market talk is emerging that Beijing will use monetary weapons to retaliate as 'last resort'
China's US Treasury holdings in March dropped by US$10.4 billion while foreign exchange reserves rose to highest level since August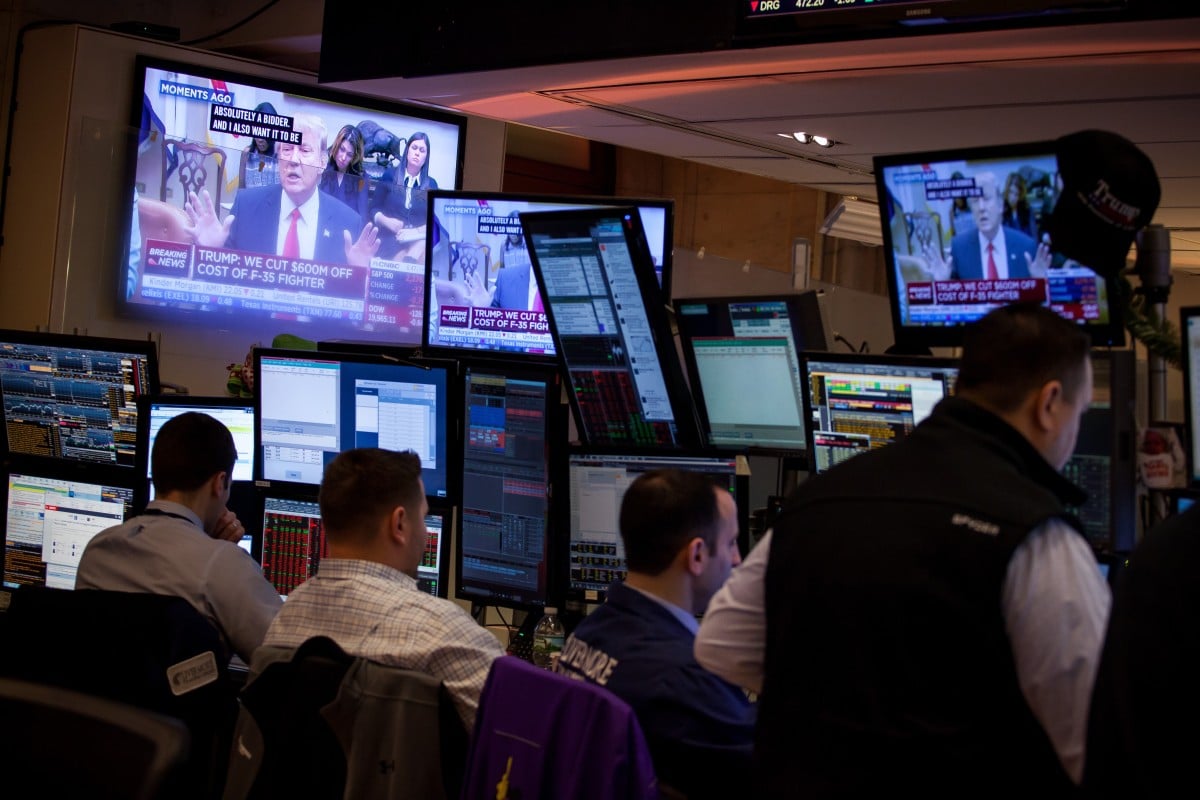 Traders work as US President Donald Trump is seen on television on the floor of the New York Stock Exchange (NYSE) in New York. Photo: Bloomberg
As American pundits and polls dismiss the idea that China would dump its massive holdings of US Treasury debt as retaliation against US tariffs, a contrarian view is emerging in Beijing that the government may use the securities as a "weapon of last resort".China's US$1.12 trillion holdings account for just 5 per cent of total US national debt, which may mean any material damage on the US economy stemming from a bond sales would be limited. In addition, even if it did cause market volatility, China's remaining holdings would also be hurt, which the Chinese may view as a move that is too risky, US sceptics have said.
"While we think China will continue to sell Treasuries, as it has for most of the last year, we do not think that the pace at which they sell will increase as a direct response measure for tariffs. Rather, we believe that the pace at which they sell Treasuries will continue to track the pace at which they see capital inflows," said Matthew Hornbach, an analyst at Morgan Stanley.
However, with Beijing vowing to fight "to the end" and the US preparing to place a 25 per cent tariff on a further US$300 billion of Chinese imports, China may have "no choice but to sell" its US Treasury holdings, according to some analysts and reports widely distributed on China's social media.
…click on the above link to read the rest of the article…