UN Secretary General Antonio Guterres has sounded the alarm over a giant concrete dome built 40 years ago in the Marshall Islands to contain radioactive waste from Cold War-era atomic tests.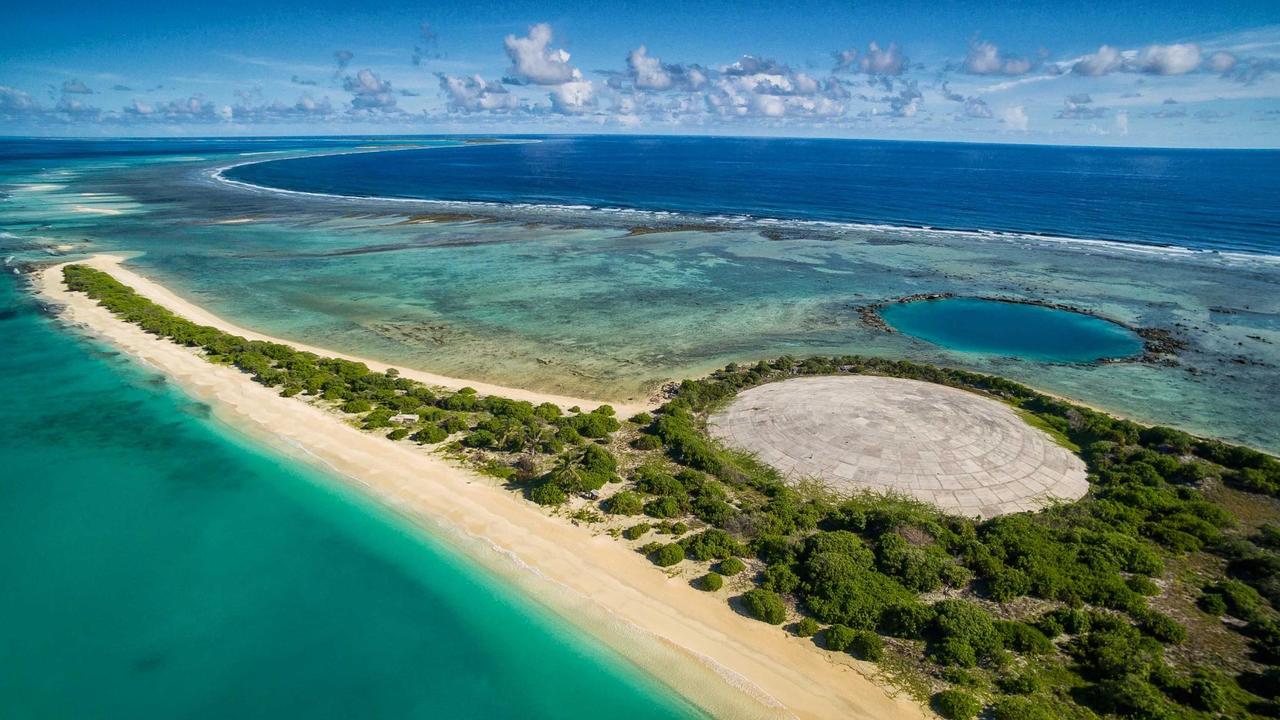 According to Guterres, the dome – which houses approximately 73,000 cubic meters of debris on Runit island, part of the Enewetak Atoll – may be leaking radioactive material into the Pacific Ocean, as the porous ground underneath the 18″ thick dome was never lined as originally planned. It was constructed in the crater formed by the 18-kt Cactus test.
"The Pacific was victimised in the past as we all know," Guterres told students in the island nation of Figi while on a tour of the South Pacific. "I've just been with the President of the Marshall Islands (Hilda Heine), who is very worried because there is a risk of leaking of radioactive materials that are contained in a kind of coffin in the area." DoE report, 2013
Residents of the Islands were relocated from their ancestral lands shortly after the United States began what would become 67 nuclear weapons tests from 1946 – 1958 at Bikini and Enewetak atolls. Despite US efforts to move people to safety, thousands of islanders were exposed to radioactive fallout from above-ground tests conducted before a moratorium was enacted in 1958.
The tests included the 15 Megaton Castle Bravo on the Bikini Atoll, which was detonated on March 1, 1954. It was the most powerful ever detonated by the United States – and around 1,000 times bigger than the bomb dropped on Hiroshima just nine years before.