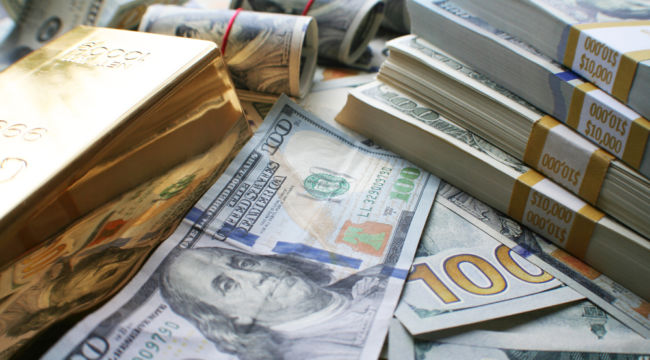 For years, currency analysts have looked for signs of an international monetary "reset" that would diminish the dollar's role as the leading reserve currency and replace it with a substitute agreed upon at some Bretton Woods-style monetary conference.
That push has been accelerated by Washington's use of the dollar as a weapon of financial warfare, including the application of sanctions. The U.S. uses the dollar strategically to reward friends and punish enemies.
The use of the dollar as a weapon is not limited to trade wars and currency wars, although the dollar is used tactically in those disputes. The dollar is much more powerful than that.
The dollar can be used for regime change by creating hyperinflation, bank runs and domestic dissent in countries targeted by the U.S. The U.S. can depose the governments of its adversaries, or at least blunt their policies without firing a shot.
But for every action, there is an equal and opposite reaction.
As the U.S. wields the dollar weapon more frequently, the rest of the world works harder to shun the dollar completely.
I've been warning for years about efforts of nations like Russia and China to escape what they call "dollar hegemony" and create a new financial system that does not depend on the dollar and helps them get out from under dollar-based economic sanctions.
These efforts are only increasing.
Russia has sold off almost all of its dollar-denominated U.S. Treasury securities and has reduced its dollar asset position to almost zero. It has been amassing massive quantities of gold, and has increased the gold portion of its official reserves to over 20%. Russia has almost 2,000 tonnes of gold, having more than tripled its gold reserves in the past 10 years. It has actually acquired enough gold to surpass China on the list of major holders of gold as official reserves.
…click on the above link to read the rest of the article…