One month ago, we asked if that was it for China's "Shanghai Accord 2.0"? Turns out the answer was a resounding "no."
As we noted at the time, one month after the PBOC injected a gargantuan 4.64 trillion yuan ($685 billion) into the economy – more than the GDP of Saudi Arabia – in the month of January in the country's broadest credit measure, the All-System Financing Aggregate a credit injection that was so massive it even prompted the fury of China's prime minister Li Keqiang who lashed out at the central bank for its unprecedented debt generosity in a time when China was still pretending to be on a deleveraging path, in February the PBOC again surprised China-watchers, this time to the downside, when the Chinese central bank reported that aggregate financing increased by a paltry 703 billion yuan, roughly half the expected 1.3 trillion, the lowest print in the revised series history.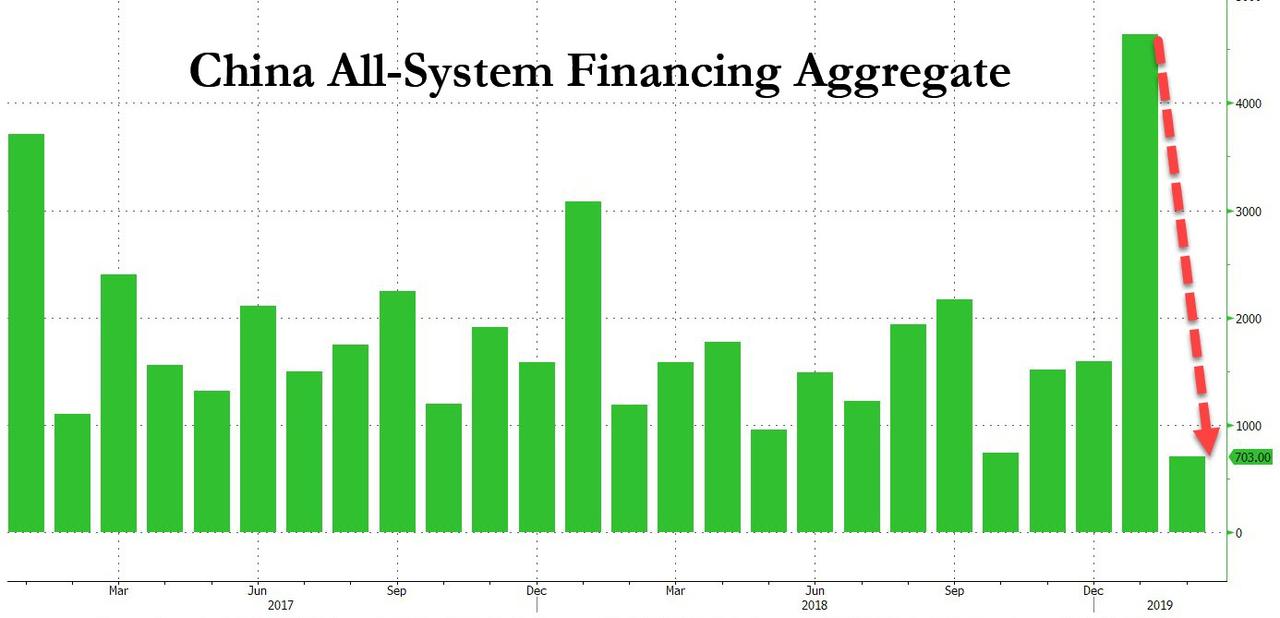 However, to assuage fears that China was turning off the credit taps just one month after the release of weak February TSF, PBOC governor Yi commented in his press conference during the NPC that (although February TSF data was weak) the data should be viewed in light of strong January data. He also noted that even combined Jan-Feb data could be distorted by the Chinese New Year, and one needed to wait for March data.
Well, we got just that overnight (as reported previously) and it was a monster: just after 4am ET, the S&P futures surged above 2,900 when the PBOC reported that in March, new yuan loans jumped by 1.69 trillion, far above 1.25 trillion estimate, while total social financing in March soared higher 2.86t yuan, the highest March increase on record; smashing the 1.85 trillion yuan estimate, and more than four times the February 703BN yuan increase.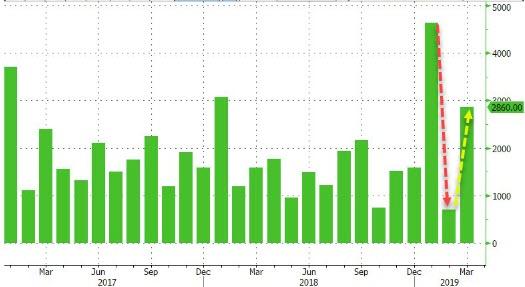 …click on the above link to read the rest of the article…