Two Boeing B-52 long-range, subsonic, jet-powered strategic bombers recently conducted an "integration training" mission with the U.S. Navy and the Japan Air Self Defense Force (JASDF) over the East China Sea.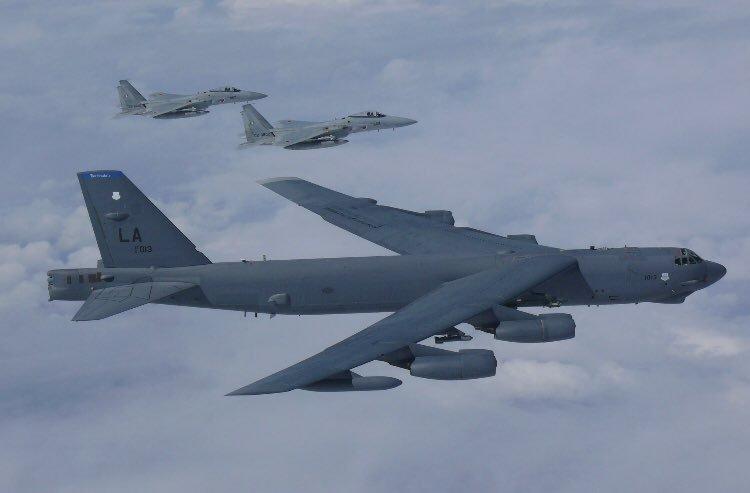 A statement issued by the U.S. Pacific Air Force (PACAF) last month indicated that two B-52s departed from Andersen Air Force Base in Guam, linked up with McDonnell Douglas F-15 Eagles assigned to the Kadena Air Base in Japan. The mission was conducted on March 20.
"Training missions and patrols of the contested waters are not unheard of, having become a regular exercise by American forces. The US' use of bombers in the region has been going on for more than 10 years as part of its Continuous Bomber Presence, a mission Washington says is "in support of a free and open Indo-Pacific."
In response to the U.S. led military exercise, the People's Liberation Army Air Force (PLAF) conducted an exercise of their own, on March 30, with six Xian H-6 bombers, additional reconnaissance aircraft, and fighter jets, across the Miyako Strait, a waterway which lies between Miyako Island and Okinawa Island.
The U.S. and Japan have routinely carried out air defense training missions in the East China Sea, home to the Japanese-controlled Senkaku Islands.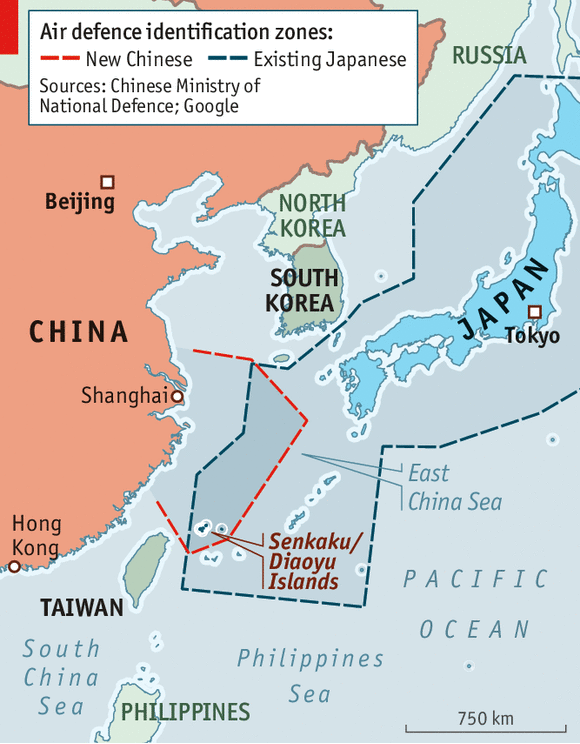 Last September, we reported that internal documents from China's People's Liberation Army (PLA) specified a military crisis was inevitable over sovereignty disputes of the Senkaku Islands.
The U.S. has repeatedly used freedom of navigation (FON) to sail its Arleigh Burke-class destroyers in the South China Sea, near China's militarized islands. B-52s have made regular flights near some of these highly contested areas. Beijing has blasted these missions as "provocations."