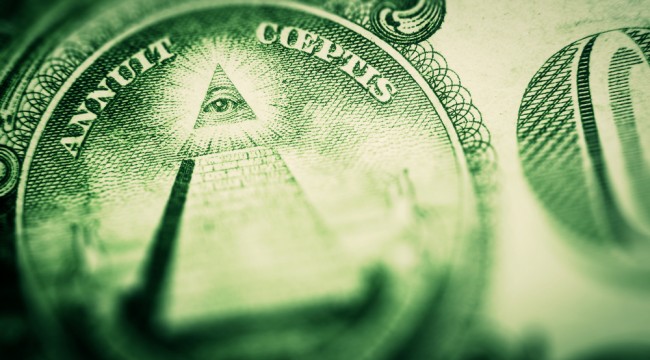 Yesterday I discussed modern monetary theory (MMT) and how it's become very popular in Democratic circles.
That's because it allows for much greater government spending without having to raise everyone's taxes. And everyday citizens could get behind it because it promises to fund lots of programs without seeing their taxes raised.
What's not to like?
If MMT were just a fringe idea with a few fringe followers, I wouldn't waste my time or your time on it. But it's coming your way, so it is important to understand it.
If you missed yesterday's reckoning, go here for a refresher.
The people who are thinking about MMT, who understand it at least in some superficial way, are the people who are driving the policy debate or running for president.
Many mainstream economists and money managers have attacked MMT, including Fed Chairman Jay Powell, Larry Summers, Paul Krugman, Kenneth Rogoff, Larry Fink, Jeff Gundlach, Jamie Dimon and Ray Dalio.
But much of their criticism is unjustified (see below for more). I'm an opponent of MMT — but for different reasons. As far as I know, I'm the only analyst who's raised the objections I list below.
Today, I'm going to show you what I believe to be the real problem with MMT.
Again, it's easy to see why so many politicians on the Democratic side would be such big supporters of MMT.
Some or all of them have come out in support of the following programs:
Free college tuition, student loan forgiveness, Medicare for all, free child care, universal basic income (UBI) and a Green New Deal. Some support them all.
Needless to say, that's going to cost a lot of money. Just consider the Green New Deal alone.
…click on the above link to read the rest of the article…