A new report from Rystad Energy identifies five vital themes that will shape global gas markets in 2019.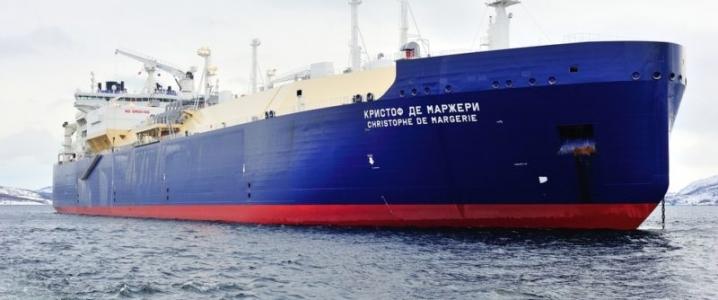 Significant LNG production growth, the rise of US gas to challenge Russian dominance in Europe, insatiable demand in Asia, price pressure in selected regions, and a need for final investment decisions on planned liquefaction plants are the key market-movers identified in the report.
"The global market for liquefied natural gas (LNG) is geared for substantial supply growth this year, mirroring a major increase in US liquefaction capacity. Asia's appetite for LNG – while vast – is not likely to consume all of the additional volumes," said Rystad Energy head of gas market research Carlos Torres Diaz.

"With increasing export capacity, US LNG might be in a position to pose a serious challenge to Russian gas on the European market this year. Prices will come under pressure due to the healthy supply situation but the market is expected to tighten again after 2022, meaning that investment decisions for new liquefaction projects are needed this year in order to satiate future demand," Torres-Diaz added.
Theme 1: Ramp up in US and Australian LNG production
Global LNG production is expected to rise 11% and reach 350 million tonnes per annum (tpa) this year, as fresh liquefaction capacity is added, leading to a looser market. Total liquefaction capacity is set to increase to 434 million tpa in 2019, up almost 10% from 2018.
"This is mostly driven by the commissioning of US projects. The US is expected to see capacity more than double in 2019, thereby making it the country with the third-largest exporting capacity and pushing Malaysia into fourth place. Australia could also overtake Qatar as the world's largest LNG exporter this year," Torres-Diaz remarked.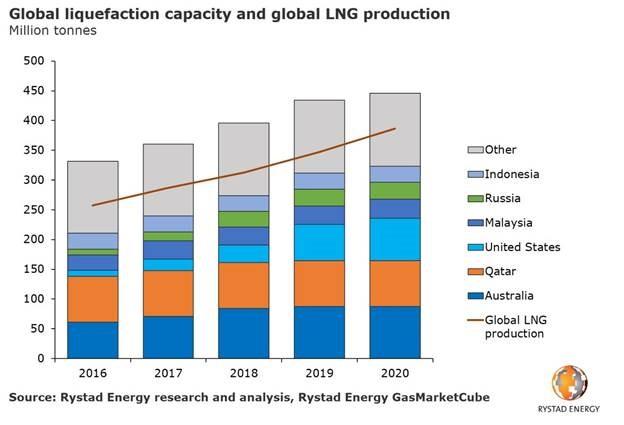 (Click to enlarge)
…click on the above link to read the rest of the article…