– "World's most dangerous hotspot" is in the South China Sea
– Currency and trade wars can lead to shooting wars warns Rickards
– Chinese buildup in South China Sea like 'preparing for World War III' says US senator (see news)
– U.S.-China shooting war could be, as Mick Jagger put it, "just a shot away…"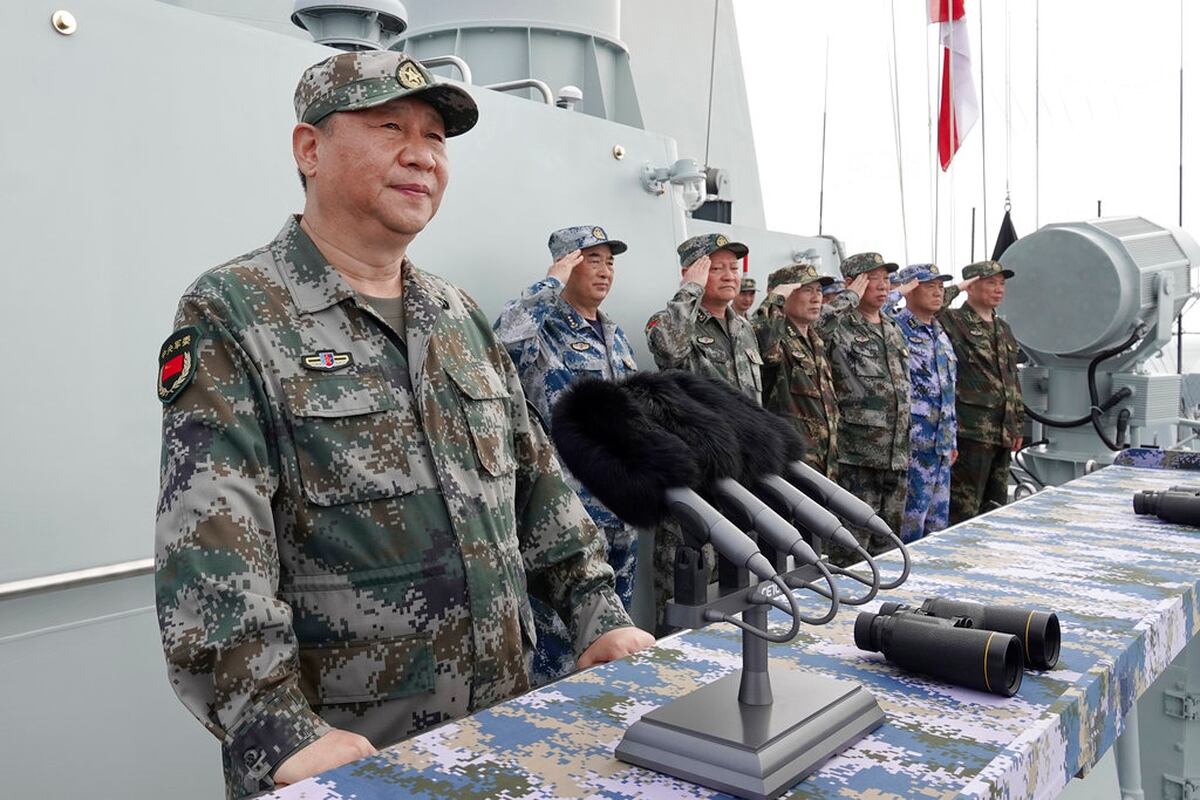 Chinese President Xi Jinping speaks after reviewing the Chinese People's Liberation Army Navy fleet in the South China Sea on April 12. Xi has urged the PLAN to better prepare for combat, according to state media reports. (Li Gang/Xinhua via AP)
The World's Most Dangerous Hotspot
By Jim Rickards for the Daily Reckoning
I have warned repeatedly that currency wars and trade wars can lead to shooting wars. Both history and analysis support this thesis.
Currency wars do not exist all the time; they arise under certain conditions and persist until there is either systemic reform or systemic collapse. The conditions that give rise to currency wars are too much debt and too little growth.
In those circumstances, countries try to steal growth from trading partners by cheapening their currencies to promote exports and create export-related jobs.
The problem with currency wars is that they are zero-sum or negative-sum games. It is true that countries can obtain short-term relief by cheapening their currencies, but sooner than later, their trading partners also cheapen their currencies to regain the export advantage.
This process of tit-for-tat devaluations feeds on itself with the pendulum of short-term trade advantage swinging back and forth and no one getting any further ahead.
After a few years, the futility of currency wars becomes apparent, and countries resort to trade wars. This consists of punitive tariffs, export subsidies and nontariff barriers to trade.
…click on the above link to read the rest of the article…