First in a series about the work of famed botanist .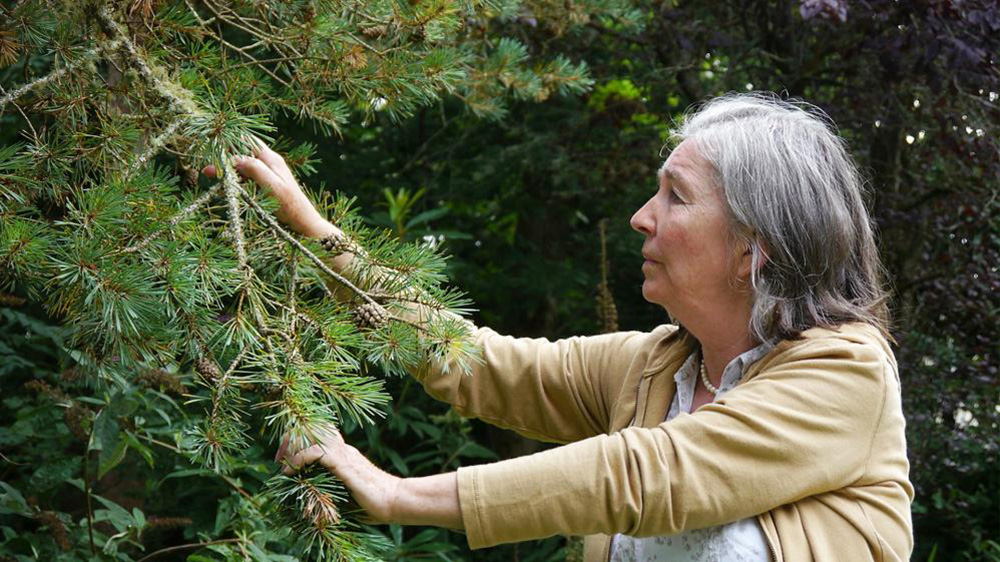 I have called up Diana Beresford-Kroeger, the famed Irish botanist and bestselling author, to ask about the megafires that carpeted much of North America in dense smoke last summer.
In British Columbia alone, wildfires released between 150 and 200 megatonnes of carbon dioxide in 2017. That's more than twice the volume created by human activities in the province.
Beresford-Kroeger, who calls herself a renegade scientist, has been studying forests all her life and is one of the world's leading experts on the many medicinal properties of trees.
Coming from a strong Celtic tradition, the 74-year-old plain speaker delivers a good dose of traditional knowledge with her science, combining data with old-fashioned wisdom.
The global forest, which keeps the atmosphere rich in oxygen and low in carbon dioxide, "forecasts our future in every breath it takes and every seed it releases into the leaf mold of the forest floor," she has written.
On the day when I reach her to discuss the megafires that consumed parts of California, Chile, Sweden and B.C. last summer, she says she has both good and terrifying news.
But first Beresford-Kroeger tells me she has just walked into her house just south of Ottawa from her research garden, where native and endangered trees thrive, and is covered in mud.
"You should know," she begins with a laugh, "that you are talking to a dirty woman."
And then she plunges into the subject of wildfires, which burned almost 3.4 million hectares of forest last year across Canada — a nearly threefold increase over 2016.
Fires foretold
The first point Beresford-Kroeger wants to make is that the fires consuming places like California and B.C.'s Interior were foretold by Indigenous people thousands of years ago.
…click on the above link to read the rest of the article…