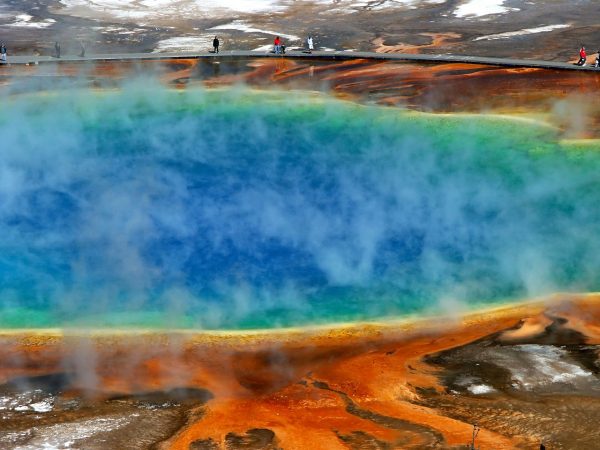 I watch Yellowstone very closely, because an eruption of the Yellowstone supervolcano could end life as we know it in America in a single moment.  A full-blown eruption of Yellowstone could potentially dump a suffocating layer of volcanic ash that is at least 10 feet deep on almost the entire country, and it would instantly render about two-thirds of this nation completely uninhabitable.  So yes, when Yellowstone starts rumbling there is a reason to pay attention, and right now Yellowstone is starting to rumble in ways that are unprecedented.  That doesn't mean that an eruption is imminent, but without a doubt what is currently taking place is more than just a little bit alarming.
Let's start with what happened on Saturday.  An eruption of Ear Spring sent "plumes of water up to 30 feet in the air", and it was being reported that "debris and rocks flew into the sky"…
On Saturday, Ear Spring erupted plumes of water up to 30 feet in the air, endangering visitors as debris and rocks flew into the sky.

The last known eruption on that scale occurred in 1957, though several smaller eruptions were observed in 2004.

Ear Spring is one of the hottest pools in Yellowstone National Park and contains water above the boiling point up to 200 degrees.
If you are not familiar with this particular hot spring at Yellowstone, you can find the basics on Wikipedia right here.  When a supervolcano that could ultimately kill billions of us starts flinging "debris and rocks" into the sky, that should have made front page headlines all over the planet, but it didn't.
This was the very first time since 2004 that Ear Spring has erupted, and it was only the 4th eruption in the last 60 years.
…click on the above link to read the rest of the article…