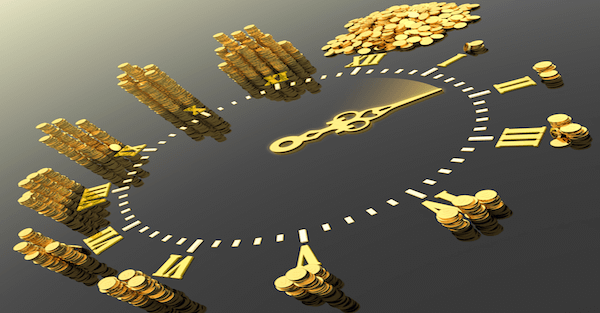 In June 1884, a local farmer named Jan Gerritt Bantjes discovered gold on his property in a quiet corner of the South African Republic.
Though no one had any idea at the time, Bantjes' farm was located on a vast geological formation known as the Witwatersrand Basin… which just happens to contain the world's largest known gold reserves.
Within a few months, other local farmers started discovering gold… kicking off a full-fledged gold rush.
Just over a decade later, South Africa became the largest gold producer in the world… and the city of Johannesburg grew from absolutely nothing to a thriving boomtown.
This area is singlehandedly responsible for 40% of all the gold discovered in human history – some 2 billion ounces (or $2.6 trillion of wealth at today's gold price).
And while the Witwatersrand Basin is still being mined to this day, it's not as active as it used to be.
Gold production in Witwatersrand peaked in 1970, when miners pulled a whopping 1,000 metric tons of gold out of the ground.
A few decades later in 2016, the same area produced just 166 tonnes– a decline of 83%.
That's not unusual in the natural resource business.
Whereas it takes nature hundreds of millions of years to deposit minerals deep in the earth's crust, human beings only require a few decades to pull most of it out.
This creates the constant need for mining companies to explore for more and more major discoveries.
Problem is– that's not happening. Mining companies aren't finding anymore vast deposits.
According to Pierre Lassonde, founder of the gold royalty giant Franco-Nevada and former head of Newmont Mining–
If you look back to the 70s, 80s and 90s, in every one of those decades, the industry found at least one 50+ million-ounce gold deposit, at least ten 30+ million ounce deposits, and countless 5 to 10 million ounce deposits.
…click on the above link to read the rest of the article…