Fifty years after the publication of his controversial book The Population Bomb, biologist Paul Ehrlich warns overpopulation and overconsumption are driving us over the edge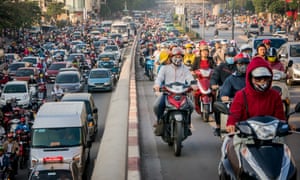 Ashattering collapse of civilisation is a "near certainty" in the next few decades due to humanity's continuing destruction of the natural world that sustains all life on Earth, according to biologist Prof Paul Ehrlich.
In May, it will be 50 years since the eminent biologist published his most famous and controversial book, The Population Bomb. But Ehrlich remains as outspoken as ever.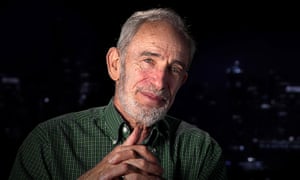 The world's optimum population is less than two billion people – 5.6 billion fewer than on the planet today, he argues, and there is an increasing toxification of the entire planet by synthetic chemicals that may be more dangerous to people and wildlife than climate change.
Ehrlich also says an unprecedented redistribution of wealth is needed to end the over-consumption of resources, but "the rich who now run the global system – that hold the annual 'world destroyer' meetings in Davos – are unlikely to let it happen".
The Population Bomb, written with his wife Anne Ehrlich in 1968, predicted "hundreds of millions of people are going to starve to death" in the 1970s – a fate that was avoided by the green revolution in intensive agriculture.
Many details and timings of events were wrong, Paul Ehrlich acknowledges today, but he says the book was correct overall.
"Population growth, along with over-consumption per capita, is driving civilisation over the edge: billions of people are now hungry or micronutrient malnourished, and climate disruption is killing people."
Ehrlich has been at Stanford University since 1959 and is also president of the Millennium Alliance for Humanity and the Biosphere, which works "to reduce the threat of a shattering collapse of civilisation".
"It is a near certainty in the next few decades, and the risk is increasing continually as long as perpetual growth of the human enterprise remains the goal of economic and political systems," he says. "As I've said many times, 'perpetual growth is the creed of the cancer cell'."
…click on the above link to read the rest of the article…