The false alarm in Hawaii yesterday should be an enormous wake-up call. It should inspire everyone, everywhere to make a survival shelter plan.
While people who panicked are busy pointing fingers at the person who allegedly "hit the wrong button" and sent out a message warning of an incoming missile and to seek immediate shelter, where should that finger really point?
Hardly anyone had a plan for where they would take shelter.
For 38 minutes, hysteria reigned supreme across the island state after Hawaiians awoke to this message on their cell phones.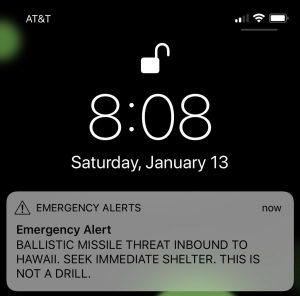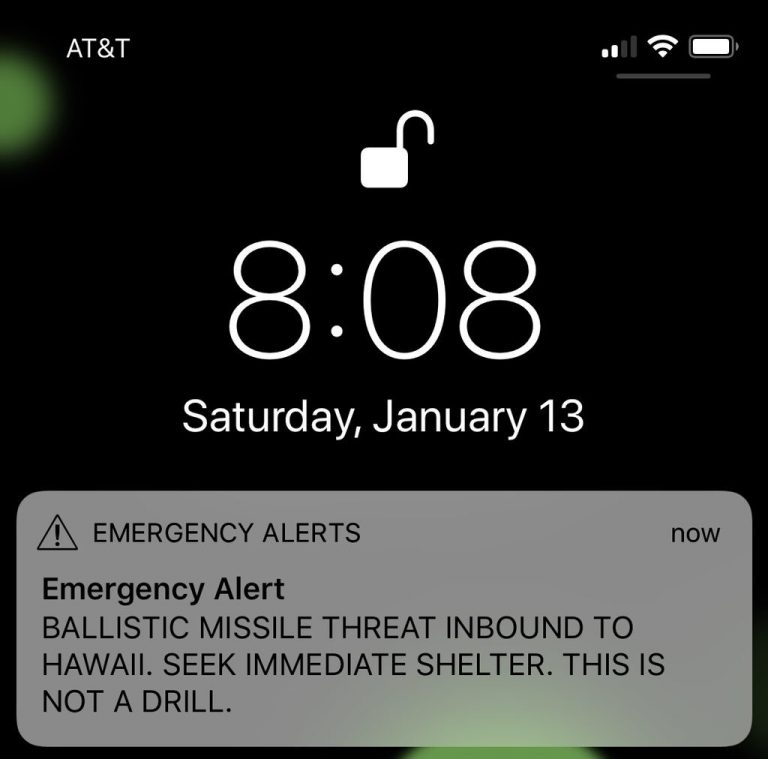 On the television, the following warning was issued: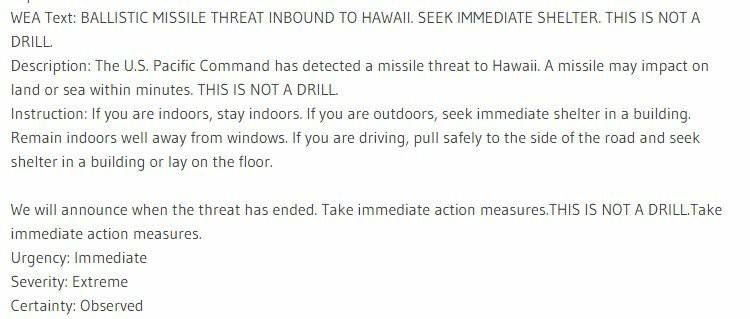 Save
I can't even imagine how it must have felt to think that your life was about to end in the next 15 minutes. In some places, sirens were blaring. People were screaming and crying. Stories across social media spoke of the terror.
Social media users posted videos, photos, and testimonials about residents hurriedly taking up shelter while thinking they were under attack.

 'I was sitting in the bathtub with my children, saying our prayers,' Hawaii state representative Matt LoPresti told CNN in emotional interview after false missile alert.

One Twitter user wrote: 'My family was hiding in the garage. My mom and sister were crying. It was a false alarm, but betting a lot of people are shaken.' (source)
Visitors were also left reeling.
California resident Elizabeth Fong is in Hawaii looking to buy a house and received the alert. She said she didn't receive a correction alert stating it was a false alarm until 8:46 a.m., 39 minutes after the initial alert.

The aftermath of the false alert was "crazy," she told NBC Bay Area, and prompted people to run around on the streets "crying and screaming," wondering what to do.
…click on the above link to read the rest of the article…